Interim Director Of St. Louis County Jail To Step Down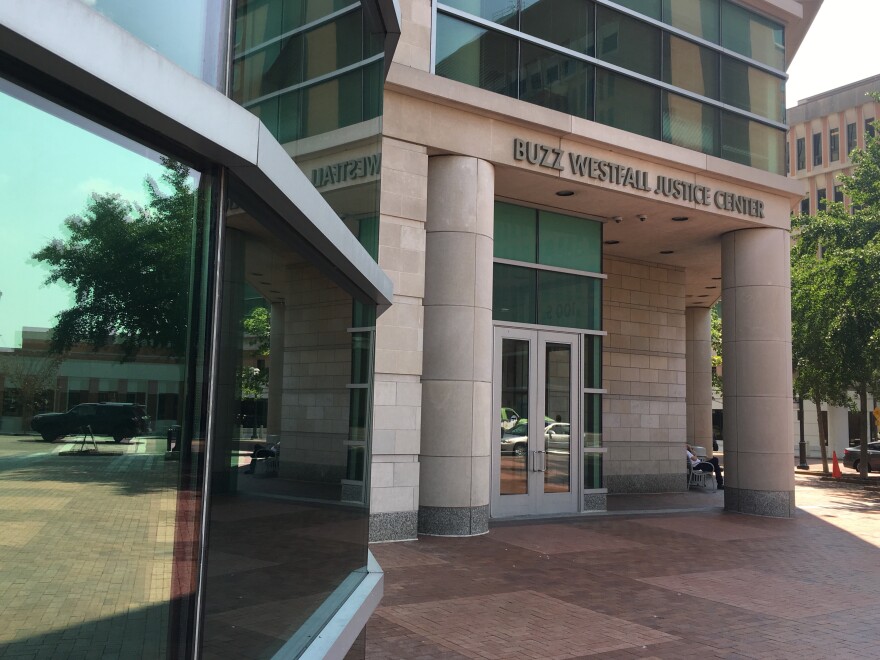 Updated at 3 p.m. Sept. 11 with clarification of Howard's status and comment from Page
Leadership at the St. Louis County Department of Justice Services is seeing more upheaval.
Darby Howard, who has been the interim director of the jail in Clayton for less than a month, announced Friday that he would step down "with regret" from that role, but remain on until a new interim director is appointed, possibly next week.
"It is in the best interest of the Department of Justice Services, and its employees, the inmate population and most of all the community that I submit my request to step down as interim director," Howard told the Justice Services Advisory Board. "I'm truly grateful for the opportunity to serve in this capacity even though for a short time. I found that my appointment became a major distraction that has brought on serious concerns for the safety and security of inmates, staff and the public."
Howard specifically cited a freeze on all personnel moves, which he said was preventing him from bringing on new corrections officers to help with a staff shortage.
Howard was elevated to the interim director role shortly after Raul Banasco resigned Aug. 26. Howard, who has worked for the department for nearly 32 years, had been one of Banasco's top deputies. He remains employed at the jail.
Mary Zabwa Taylor, a member of the advisory board, said in a text message that while the board had not been given advance notice of Howard's decision, she was not surprised by it.
Fifty jail employees had signed a letter saying Banasco's leadership created a hostile work environment. Among other things, the letter accused Banasco of tampering with promotions, throwing "temper tantrums" and running the department "like his own little playhouse." But others have said issues with Banasco came from him trying to make changes employees didn't like. Banasco was also accused of inappropriately touching a jail officer, which he denied.
County Executive Sam Page had pledged a full investigation into the issues raised in the letter.
Leadership at the jail has been in flux for years. Julia Murphy, previously known as Julia Childrey, who became interim director in January 2018, returned to a previous post in the department last April, and was replaced by St. Louis County Police Lt. Col. Troy Doyle.
Doyle led the department until Page hired Banasco, who had previously worked at jails in Texas and Florida, in late 2019. His tenure as director lasted barely nine months.
Also on Friday, the advisory board outlined nearly a dozen areas they hoped would be addressed by outside investigators, including allegations of a toxic workplace culture that predated both Banasco and Howard, financial operations of the jail, and inmate deaths over the last five years.
"This is not a witch hunt," said the Rev. Phillip Duvall, chair of the board. "This is not personal. We don't have an agenda. Clearly our objectives are to improve the jail. We take the information in, but we don't value it as fact. They are allegations."
Page had asked the advisory board to help outline the scope of the investigation. A spokesman said Friday that Page supported a wide-ranging outside investigation that looks at the concerns of the advisory board, but could not commit to looking at each specific area.
Follow Rachel on Twitter: @rlippmann