Council Committee Backs Comprehensive Investigation Into St. Louis County Jail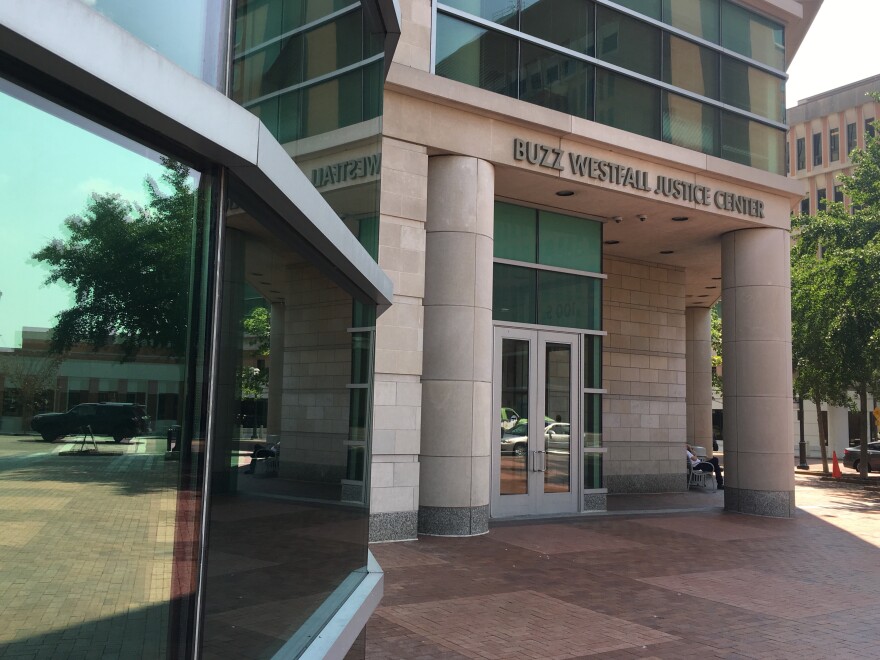 Updated Sept. 1 with committee hearing
A committee of the St. Louis County Council has backed calls by an independent advisory board for an outside investigation into accusations of mismanagement and other problems at the county jail.
"I don't see that as mutually exclusive necessarily to anything we may pursue, but I think this is significant," Council Chairwoman Lisa Clancy, D-Maplewood, said Tuesday during a meeting of the Justice, Health and Welfare Committee. Its members on Tuesday also agreed with the Justice Services Advisory Board that all personnel changes at the jail be halted until a permanent director is hired.
Raul Banasco resigned last week after being accused in a letter to the County Council of creating a hostile work environment. It was signed by more than 50 employees, but speakers at Tuesday's meeting seemed to indicate that the complaints were from a group of individuals who stood to lose power and influence if Banasco were allowed to continue making changes.
County Executive Sam Page, who hired Banasco late last year, has pledged an investigation into those allegations, but the advisory board wants a much deeper review of the jail.
Original story from Aug. 27
The St. Louis County Justice Services Advisory Board on Friday called for an outside investigation to look into complaints from county jail staff.
The decision comes after more than 50 employees signed a letter accusing Justice Services Director Raul Banasco of creating a hostile environment. Banasco resigned Wednesday.
"In the last five years there is really quite a few independent investigations that have been done related to county jails in Missouri," advisory board member Mary Zabwa Taylor said Friday. "I think we can have some comfort that we're not asking for anything extraordinary."
Banasco resigned after the letter from jail staff was shared during Tuesday's St. Louis County Council meeting and after reports that Banasco inappropriately touched a former employee. He has denied the allegation. When he resigned, he had been suspended pending an investigation.
A spokesperson for County Executive Sam Page said in a statement Wednesday that there would be "a full investigation into the personnel issues that have been raised."
"I don't think an independent review should be limited to the actions of the former director," said Jeff Smith, a member of the advisory board. "Based on all of the communications that we have received over the last couple months, some anonymous, some non-anonymous, it seems like there are broader issues and challenges going on that merit examination."
The advisory board voted to have a formal role in selecting a new director. Members also recommended a temporary moratorium and review of recent personnel and significant salary changes until a permanent director is hired.
"Previously, I think there were a lot of red flags and indications during the last director's hiring process that should've had more scrutiny," Smith said. "I'd like for collectively our board to play more of a role."
Advisory board members said they received a letter from Page on Thursday asking the board to help specify the scope of an independent review. The board's chair, the Rev. Phillip Duvall, said the St. Louis County Council Justice, Health and Welfare Committee plans to hold a public hearing Tuesday.
"The St. Louis County jail has had internal issues that have been going on for decades and unfortunately what started to show that was the untimely death of inmates," Duvall said. "In the aftermath of these deaths, we started to see structurally policies that were outdated that were not being complied with. There were several things that were just antiquated and old in addition to a very toxic work environment."
Banasco was hired last November in part to help fix those problems.
Follow Chad on Twitter: @iamcdavis