Page Names New Head Of Troubled St. Louis County Jail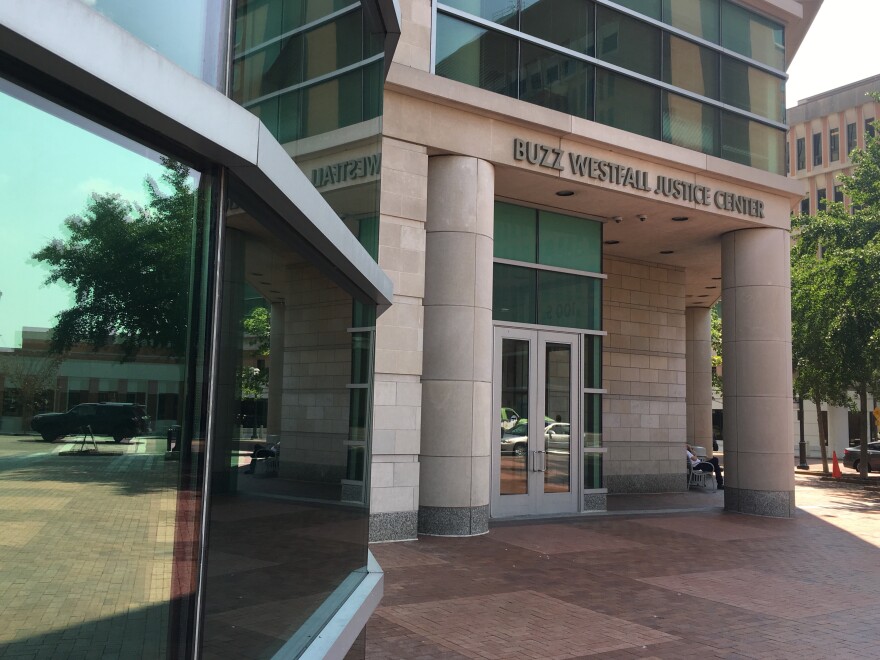 Updated Sept. 17 with hiring of investigators
A consulting group run by the former prosecutor for the city of St. Louis will look into personnel issues at the St. Louis County jail.
County Executive Sam Page announced the selection of the Vera Causa Group, founded in 2016 by former St. Louis Circuit Attorney Jennifer Joyce, on Thursday. Vera Causa will also identify areas for the broader investigation demanded by the Justice Services Advisory Board and the County Council.
The investigation follows the departure of jail director Raul Banasco. He resigned as the head of the Department of Justice Services late last month after being accused by multiple jail employees of creating a hostile work environment. Others view those accusations as retaliation for changes Banasco was making.
Vera Causa expects the initial work to take about two weeks. There is no time frame for the more comprehensive investigation.
Original story from Sept. 16
A former top federal probation official in the St. Louis area is County Executive Sam Page's pick to lead the troubled Department of Justice Services. Douglas Burris, who was the chief probation officer for the Eastern District of Missouri for 18 years, was named acting director of the department on Wednesday. The acting title will be lifted if the County Council confirms the appointment.
Burris replaces Raul Banasco, who resigned in late August after nine months on the job following accusations that he created a hostile work environment and had inappropriately touched a jail employee. The department director oversees the county's jail. Darby Howard, who was interim director, stepped back from that role last week.
"I am thrilled that Doug has agreed to join my administration, building on the reforms that we have worked so hard on since April 2019," Page said.
Burris said he was looking forward to working with the jail employees, inmates and the St. Louis County community.
"Developing new leaders from within and teaming with the community for better outcomes is just an opportunity I could not pass up," he said.
Leadership at the jail has been in flux for years. Julia Murphy, previously known as Julia Childrey, who became interim director in January 2018, returned to a previous post in the department last April, and was replaced by St. Louis County Police Lt. Col. Troy Doyle. Banasco followed Doyle.
St. Louis County Prosecutor Wesley Bell called Burris the right person for "a very tough job with a lot that needs to be done."
Page's pick of Burris also earned praise from federal prosecutor Jeff Jensen and Rodney Sippel, the chief judge of the federal court based in St. Louis.
The Rev. Phillip Duvall, a member of the Justice Services Advisory Board, said he had gotten a chance to meet with Burris briefly and found him "very calm and professional." But Duvall added that he had hoped for a nationwide search for Banasco's replacement.
Follow Rachel on Twitter: @rlippmann