Stream Files For St. Louis County Executive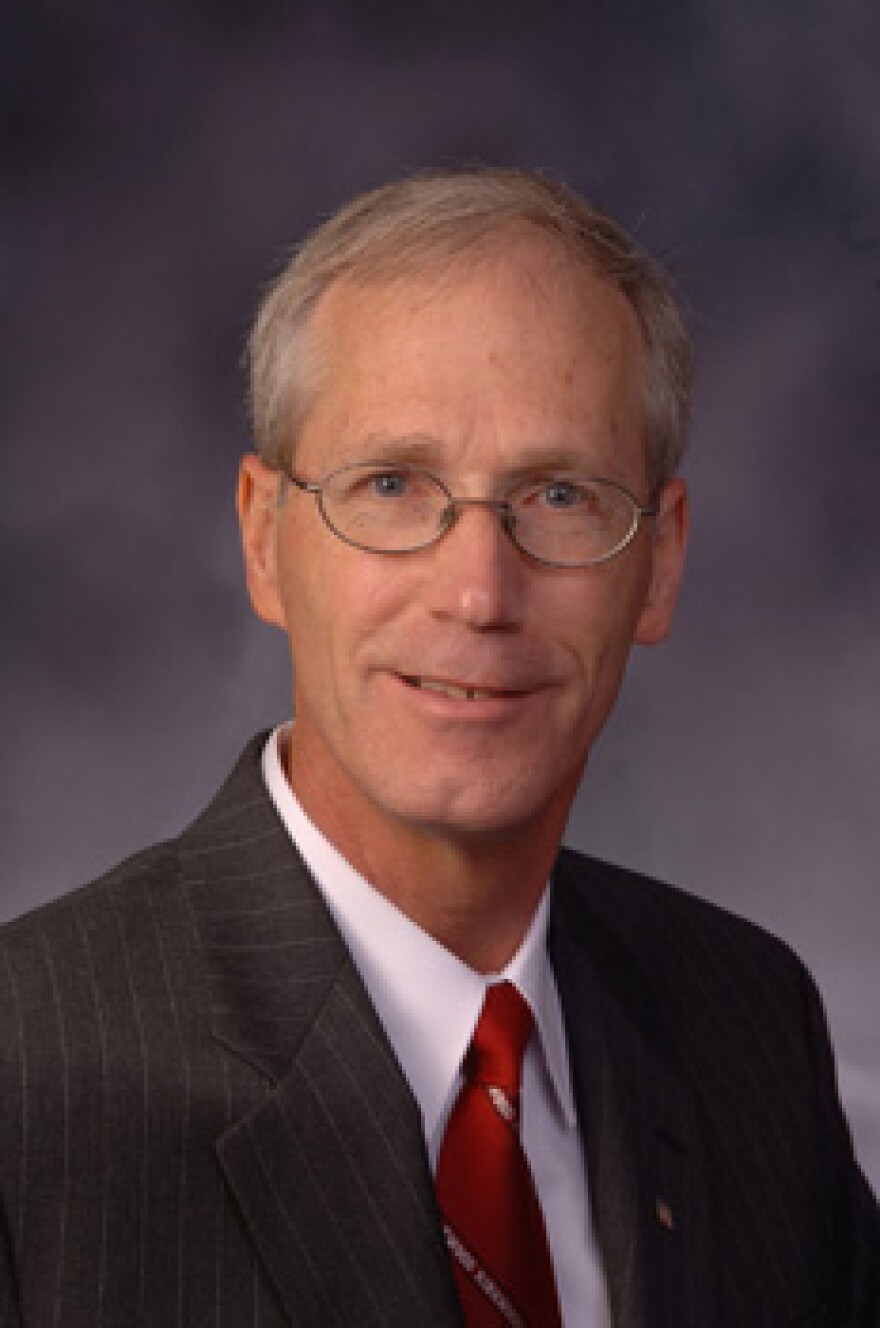 (Updated 1 p.m. Monday, March 24)
As expected, state Rep. Rick Stream filed Monday morning for St. Louis County executive – tossing a new element into what already had become a volatile contest.
Stream, R-Kirkwood, showed up at the county Election Board before 10 a.m. to become the third Republican to seek the county's top office. But his candidacy appears to be the one that the GOP is counting on to put the party once again in control of county operations. Republicans haven't held a countywide office since 1991.
The other Republicans who have filed are Green Park Alderman Tony Pousosa and Ellisville Councilman Matt Pirrello. The winner of the August Republican primary will take on the victor in the Democratic primary pitting incumbent County Executive Charlie Dooley against County Councilman Steve Stenger of Affton.
Stream held no news conference Monday at the county Election Board in Maplewood, although he did talk briefly with county Democratic Elections Director Rita Days, a former state senator. Days said that Stream noted that he was term-limited in his current post in the state House and that he was interested in continuing in public service.
But Monday afternoon, Stream did issue a statement explaining why he was running.
"My entire career has been devoted to budgeting and financial management," Stream said. "St. Louis County needs a manager to focus relentlessly on accountability rather than politicians focusing on getting re-elected."
Stream said his candidacy "will bring fresh ideas to the race and offer voters a new choice."
In an apparent reference to Dooley and Stenger, he added, "The current debate is between two incumbents pointing fingers at each other of how the county got in such poor shape. It is time to end the blame game and restore accountability, manage better, deliver more, remove the impediments to job creation and restore integrity to our county. I am an outsider and a manager who is committed to bringing about those changes."
Stream cited his long tenure on the House Budget Committee, where he has served as chairman or vice chairman for six years. He also has been the Chairman of the House Fiscal Review Committee.
"I have led the state budget process in the House and balanced our budget every year without raising taxes even when revenues were dropping," Stream said in his statement. "We are providing more money to education and key priorities than ever before because we made the hard, but right choices. With my record I feel confident I can bring my experience and a lifetime of financial expertise to make dramatic changes in the way the county operates to do more with less."
A supporter, Hadley Township Republican Committeeman Dan O'Sullivan, said that the legislator is keeping his candidacy low key for now. Stream wants to focus on completing his job as chairman of the Missouri House's Budget Committee. The House is now in the midst of crafting a new state budget for the fiscal year that begins July 1.
"He wants to make sure he finished the job he was elected.
Stream said in a text message that he will be his own campaign spokesman for now.
Stream decided to file Monday because filing ends Tuesday and he didn't want to have to travel back from Jefferson City, where he is to remain for most of the week.
Stream's likely candidacywas a hot political topic last Friday, but he had opted not to return press calls. He showed up at St. Louis County's Lincoln-Reagan Dinner on Saturday but he did not address the crowd, O'Sullivan said.
Stream, 65, is completing his eighth and final year in the Missouri House. Stream has had a campaign committee formed for some time to make a 2016 bid for the Missouri Senate from the 15th District, now represented by fellow Republican Eric Schmitt, who also can't seek re-election because of term limits.
Besides the state budget, Stream also has been a major player in legislative deliberations regarding public education. Before running for the state House, Stream had spent 12 years as a member of the Kirkwood School Board.
He has a degree in business administration from the University of Missouri-St. Louis and spent almost 30 years as a budget and project manager with the U.S. Department of Defense. He earlier spent four years as an officer in the Navy.
Republicans tout candidate for county assessor
County Republicans also are highlighting their new candidate for county assessor, Jalesia "Jasha" McQueen, who filed Friday against Democratic incumbent Jake Zimmerman. McQueen is a lawyer specializing in general corporate law, immigration law and international law. She also is a former captain in the Army.
McQueen is a federal appointee to the Missouri Advisory Committee to the U.S. Commission on Civil Rights. She also was named by Gov. Jay Nixon to the Missouri Hispanic Business Trade and Culture Commission. McQueen also has contributed to KETC-TV (Channel 9) and its immigration documentary "Homeland."