Stream Touted As Possible County Executive Candidate As Stenger Levels Attacks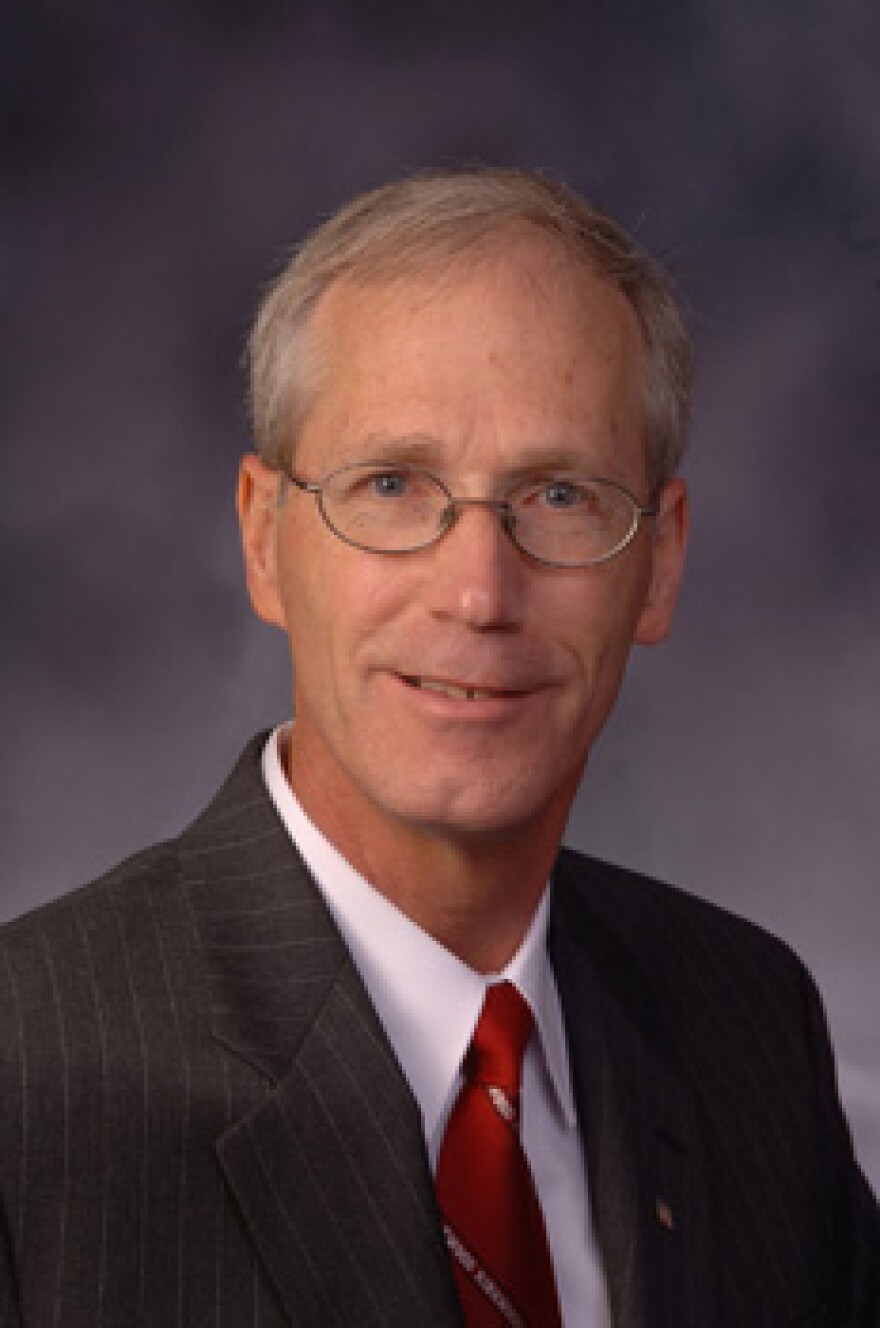 (Update 4:50 p.m. Friday, March 21)
The race for St. Louis County executive heated up on Friday, as Republicans began a final push for a high-profile candidate and Democrat Steve Stenger, a member of the County Council, has escalated his attacks against incumbent Charlie Dooley.
One particular Republican is attracting a lot of last-minute talk: state Rep. Rick Stream, R-Kirkwood, who also chairs the state House Budget Committee.
Stream could not be reached, but activists in both parties were circulating his name on Friday as a possible GOP favorite. Stream is a staunch conservative but has a less combative image than some Republican leaders in the state Capitol. A retired military man, he also has financial expertise.
Stream is leaving the state House after this year because of term limits. His campaign committee lists him as a candidate for the state Senate in 2016. Sources say a new committee will be unveiled shortly.
Stream has also played a major role this legislative session in developing legislation to resolve the situation with student transfers and unaccredited districts. Both unaccredited districts in the St. Louis area -- Riverview Gardens and Normandy -- are in St. Louis County.
Republicans have said that their favored choice – officially still a secret -- will file with fanfare on Monday; the filing deadline for this year's elections is Tuesday.
Two Republicans already have filed -- Green Park Alderman Tony Pousosa and Ellisville Councilman Matt Pirrello – but some party leaders believe that neither man has the profile or experience needed to challenge Dooley or Stenger in a county that is increasingly leaning Democratic.
Businessman Danny Ludeman, a Republican, said Friday that he had turned down GOP requests that he file for the office. Ludeman recently stepped down as the chief executive of Wells Fargo Advisors. He said he is attending seminary now and hopes to open a non-profit this summer that fits in with his quest to help the disadvantaged.
Stenger calls tax-return disclosures 'red herring'
Meanwhile, on Friday, Stenger launched a barrage of criticisms at Dooley, whom he is challenging in the August primary.
Stenger said that Dooley'srelease of his tax returns – and his challenge to his rivals to do the same – was "a red herring'' to divert the public's attention away from the controversies that have plagued Dooley's administration the last couple years.
In particular, Stenger cited allegations surrounding several of Dooley's drivers, all members of the county police, who allegedly performed unauthorized background checks using the Regional Justice Information Services (REJIS) system.
Stenger called Friday for the release of a report dealing with an internal investigation into the incident. He also wants the officers identified, as well as the names of those whose backgrounds were checked via REGIS.
"I'm asking him who the drivers were, and whose information was illegally sought,'' Stenger said in a telephone interview.
Stenger said that the incident raised questions about Dooley's focus on "transparency and ethics." He also cited other examples of ethical problems, such as last year's probe into a contract awarded to the then-chairman of the Police Board and the continued investigation into a top Health Department official who committed suicide and who is believed to have embezzled county money.
Stenger also disputes Dooley's denial on St. Louis Public Radio's Politically Speaking podcast that he has been the subject of an FBI probe and says that Dooley is mischaracterizing the uproar two years ago over his budget proposal to curb park services.
Dooley denied on the podcast that he advocated closing parks, although his budget proposal at the time indicated otherwise. His preliminary proposed budget for 2012 specifically called for closing 23 parks, and even included a map of proposed closures.
Amid public resistance, the budget was changed. No county parks have been closed, and the system now receives a new stream of money from a regional sales tax for parks and the area around the Gateway Arch.
As for income taxes, Stenger says he plans to make public a decade of his own returns next week. He also is slated to soon be a guest on the Politically Speaking podcast.
Dooley jabs back
The Dooley campaign replied that County Counselor Pat Redington "was not ready yet to make a statement regarding the police officers."

But Dooley's campaign was willing to comment, and asserted that Stenger "apparently doesn't know how personnel actions work nor does he know rules for police details assigned to the County Executive."

The campaign continued:

"St. Louis County police officers are assigned to the protective detail by the Chief and his representatives. Charlie Dooley doesn't go out and pick officers. There is a process for that. They are not "Charlie's drivers" -- they are police officers."
" The current inquiry is a police personnel matter. Neither Charlie Dooley nor any member of his staff directed any officer to do anything that violates police policy or procedure and as such there is nothing for the County Executive to comment on. There is a process for this inquiry and it is running its course. The County Executive's office has nothing to do with it."
"If Mr. Stenger wants to violate the rights of the officers involved and circumvent police personnel process... He can do that, but Charlie Dooley won't," the campaign concluded.As for the parks, Dooley's campaign lauded the "great infusion of revenue thanks to the hard work of Charlie Dooley and those who worked hard to pass Prop P."
His choices in crafting the strapped budget a couple of years ago were limited, the campaign added. "In tough economic times, Charlie Dooley insisted that the parks budget not be subsidized by taking money from health and human services; Parks needed to live within its means. That's the issue... "