Missouri House Passes Supplemental Budget; Includes $5M For Normandy Schools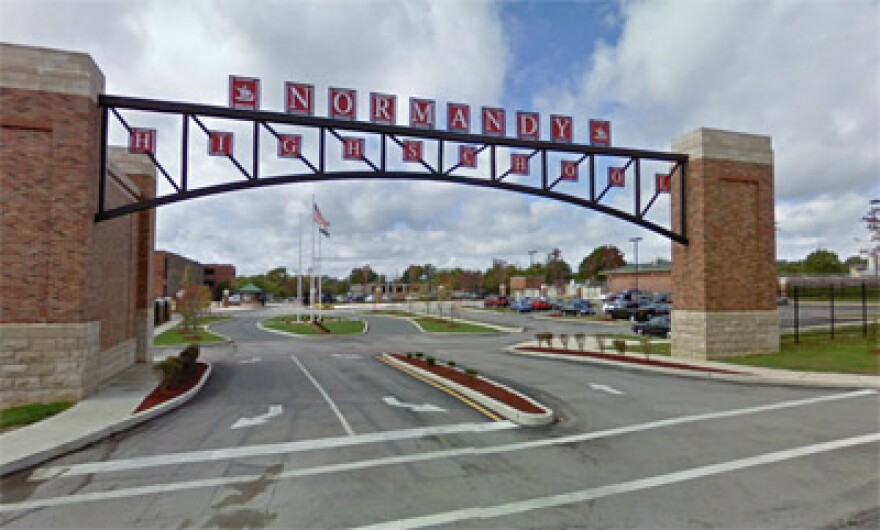 The Missouri House has passed a supplemental budget for the current fiscal year.
House Bill 2014 includes $5 million for the unaccredited Normandy School District in St. Louis County, which has said it would go broke before the end of the current school year without the money. About a fourth of Normandy students have transferred to other districts, and the district still has to pay their tuition and in some cases their transportation as well. State Rep. Michael Butler, D-St. Louis, spoke in favor of the provision on the House floor.
"Hundreds of students are now actually going to be able to graduate from the school they started out in and have the ability not to have to worry about going to college, not to have to worry about how they're going to be viewed for the rest of their life because of their senior year at Normandy High School," Butler said.
The bill specifies that the $5 million would not go directly to Normandy but to state education officials. The State Board of Education took over the Normandy School District's finances earlier this year.
House Bill 2014 was also amended earlier this week to provide an extra $22 million for the overall K-12 budget. State Rep. Jill Schupp, D-Creve Coeur, supported the added language, but also said it's not enough.
"We are under-funding one of the most important institutions in our state," Schupp said Tuesday. "I'm extremely disappointed that we didn't rise up and go along with the governor's recommendation to fund this at the $44 million level."
State Rep. Rick Stream, R-Kirkwood, sponsored both the bill and the amendment, saying that the other $22 million for the K-12 formula will be included in the regular budget bill that covers the 2014-2015 school year.
The supplemental budget passed the House overwhelmingly Thursday, 147-7. The seven "no" votes were cast by T.J. Berry, R-Kearney, Chuck Gatschenberger, R-Lake St. Louis, Nick Marshall, R-Parkville, Mike Moon, R-Ash Grove, Myron Neth, R-Liberty, Jeff Pogue, R-Salem, and Ronald Schieber, R-Kansas City. The bill must also make its way through the Missouri Senate before it can be signed by the governor.
Follow Marshall Griffin on Twitter: @MarshallGReport