Close call in St. Louis' free restaurant contest expands list of finalists from three to four
Contestants in the Fantasy Food Fare competition have been sweating it out in overtime to see who would make the final-three list for a free restaurant space in St. Louis' Old North neighborhood.
The list was set to be released on Tuesday. But Nos. 3 and 4 were too close to call. Finally, Wednesday night, the six judges decided to the only thing to do was expand the list to four finalists for the 2720 N. 14th St. location, across from Crown Candy Kitchen.
The short list of contenders specialize in a wide variety of offerings ranging from organic to burgers to desserts:
Yashica McKinney — The Jar Bar (Desserts/Soul Food)
Jason Sparks — Layla North (Burgers)
Christopher Bell — Rhythm and Thyme (Comfort Food with a musical slant)
James Forbes — Old North Provisions (Organic Social Enterprise)
In May, the judges narrowed the list of more than 200 applicants to 25. Last month,they chose their top 10,each of whom prepared and served them a signature dish. The four finalists will again try to woo the judge panel with a full-course meal Aug. 8. A winner will be named Aug. 19.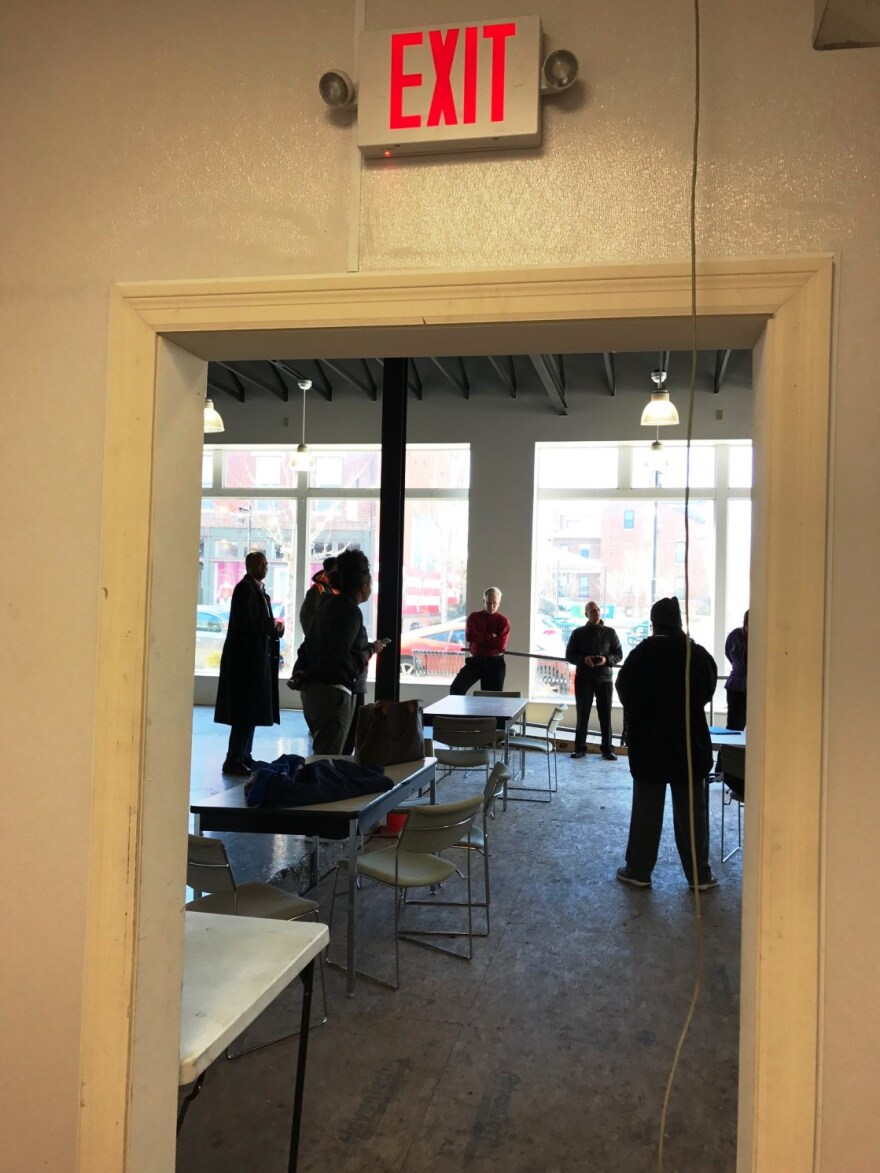 Contestants are vying for a nearly finished 4,464-square-foot space equipped with a full kitchen, walk-in freezers and food-preparation areas. The prize package includes two years' free rent, along with mentorship and marketing assistance.
A deep understanding of the neighborhood is a prerequisite. Applicants have promised to support the area in a number of ways, including offering cooking classes for children, providing nutritional information for adults and hiring local residents.
Four organizations are sponsoring the competition: a nonprofit revitalization group called Rise; the philanthropic arm of Equifax, Inc.; the University of Missouri Extension's Small Business Technology and Development Center; and the North City Business Development Center.
Organizers predict the restaurant should get a big boost from the new $1.75 billion National Geospatial-Intelligence Agency coming to north St. Louis. When NGA construction begins in 2018, it could bring in a wave of workers looking for lunch spots.
Follow Nancy on Twitter: @NancyFowlerSTL