Healing the soul: How to deal with unaddressed issues and grief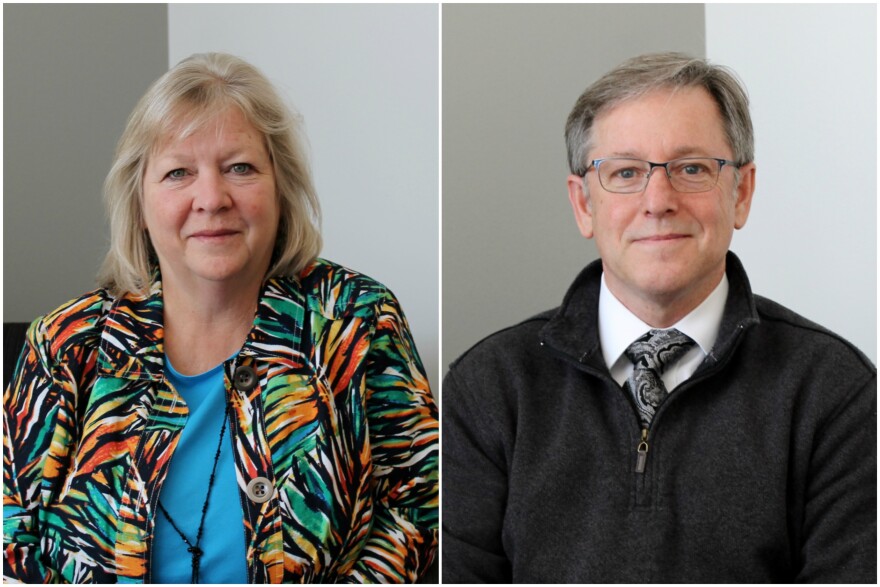 When a person nears the end of their life, feelings of grief can increase and unaddressed matters often add to the complications.
On Wednesday's St. Louis on the Air, host Don Marsh talked about how people can deal with those issues. Visiting Nurse Association of Greater St. Louis' Mike Roberts, public relations and communications manager, and Carol Emmerich, director of hospice care, joined him for the conversation.
Their upcoming panel discussion set for Thursday will help people understand soul injuries – unmourned grief and unforgiven guilt and shame over things people think they should or shouldn't have done.
"In hospice care, we have really learned how to take care of people at the end of life when they have pain and symptoms – we have a lot of medications for that," Emmerich said. "But we don't have anything that really heals the soul."
Roberts, a hospice volunteer, said there is an "opportunity for great beauty" in hospice since there is an opportunity to say goodbye, which otherwise wouldn't be possible with a sudden death.
"You yourself are now freed … to really walk this person through these last few steps of life," Roberts said. He noted that addressing soul injuries isn't just for people who are nearing the end of their lives, but also for people traumatized or dealing with a big loss, such as a divorce.
Emmerich said the Visiting Nurse Association of Greater St. Louis' main goal is to give hospice patients safe environments where they can "bring down their walls" to express their unaddressed feelings and confessions. In addition, the organization aims to help people live their lives as fully as possible "all the way to the end."
She added that sometimes that can mean reconnecting with a child after 30-plus years, going to the casino or hanging out at a bar with some friends.
"We would move heaven and earth to make that happen if that's what the patient wanted," she said.
Related Event:
What: Soul Injury Panel
When: 7 p.m., Thursday, March 22, 2018
Where: Grant's View Public Library, 9700 Musik Avenue, St. Louis, MO 63123
*No cost but registration suggested*
St. Louis on the Air brings you the stories of St. Louis and the people who live, work and create in our region. St. Louis on the Air host Don Marsh and producers Mary Edwards, Alex Heuer, Evie Hemphill andLara Hamdan give you the information you need to make informed decisions and stay in touch with our diverse and vibrant St. Louis region.