Drought fueling deer disease in Illinois, Midwest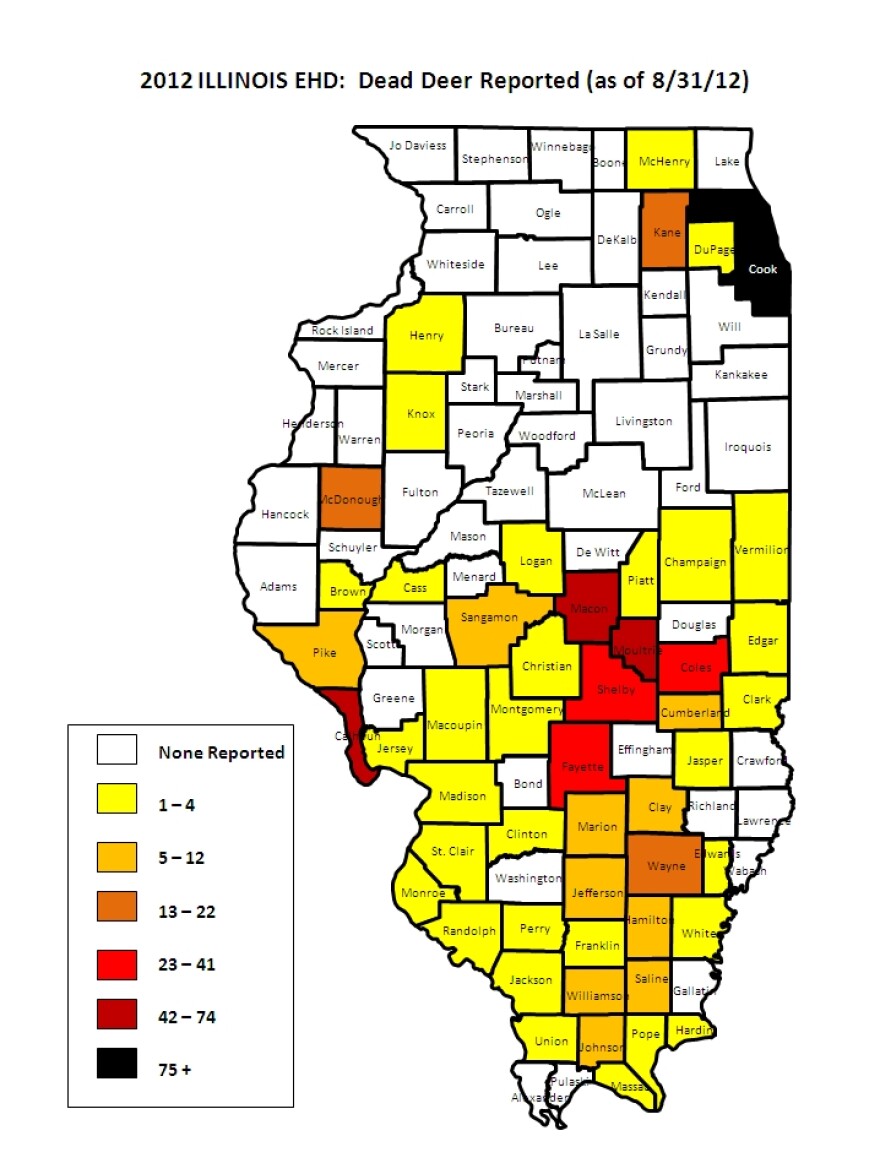 The Illinois Department of Natural Resources says drought is fueling an outbreak of a fatal deer disease in southern and central Illinois and surrounding states.
The DNR said Thursday that it knows of more than 700 deer killed by Epizootic Hemorrhagic Disease, or EHD. The viral disease is spread by biting gnats and leads to internal bleeding. It doesn't affect people and domestic animals rarely develop serious illnesses when infected.
The disease has also been reported in drought-affected areas of Indiana, Kentucky, Iowa and Missouri.
DNR deer project manager Tom Micetich says EHD becomes more common in drought years when deer concentrate around limited water sources. Exposed mud flats are also ideal for large hatches of gnats.
He says EHD outbreaks typically end with the first serious frost.
Follow St. Louis Public Radio on Twitter: @stlpublicradio