Reduced MetroBus schedule means fewer trips in evenings and on weekends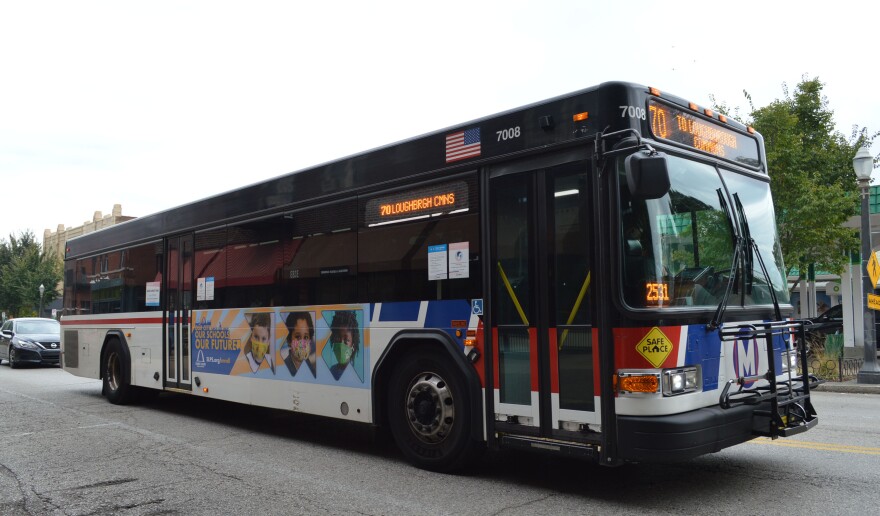 Riders of Metro Transit buses will have fewer options to get where they're going as of Monday, when the transit authority will cut back the service schedule for 30 bus routes.
The changes mark the latest reduction in MetroBus service, which is managed by Bi-State Development. The transit agency attributes the cuts to a nationwide shortage of bus drivers and other key workers, plus a drop in ridership since the onset of the coronavirus pandemic.
Most of the changes include reducing evening and weekend service on certain routes. Weekend service for a few routes will disappear entirely. Transit officials say the cuts target lesser-traveled routes and slow times of day.
Affected bus lines include No. 32, which travels Dr. Martin Luther King Boulevard from Downtown West north to Rock Road Transit Center in Pagedale, and No. 33, which connects Clayton and Maryland Heights.
The latest changes could be the final round of service cuts if current revenue levels and worker recruitment trends hold, Chief Operating Officer Charles Stewart said.
"I think we're at a point where we can stabilize the operation. We can have no further decreases in service or modifications of that type," he said Thursday during an online forum. "And I think probably we're looking at the next three to six months as far as that's concerned, this stabilization process."
Monday's changes represent a "minor adjustment" affecting 5% of overall bus service, Stewart said. Yet many regular riders and other public-transit advocates warn about disruptions from a further reduction in public transit options.
"I tell people all the time, if I can't get there by the bus or the train, I can't get there," said Malik Lendell, who regularly takes a MetroLink train from downtown St. Louis to Grand station, where he hops on the No. 70 bus and takes it to attractions on South Grand. "I've had to turn down potential job opportunities because I either noticed that the transit wouldn't be reliable or there is no good public transit."
Metro Transit has held a series of recruitment events to find more workers, with the next planned for Saturday morning at North County Transit Center in Ferguson. The agency has also boosted salaries and added hiring incentives of $2,000 for full-time workers and $1,000 for part-timers. Starting pay for bus drivers is $19.46 an hour. Metro Transit is also recruiting MetroLink operators, electricians, clerks and other workers.
Stewart said the agency may begin to restore service to prior levels in six months to one year, if it can maintain a large enough workforce.