County Assessor Zimmerman Declares Bid For Missouri Attorney General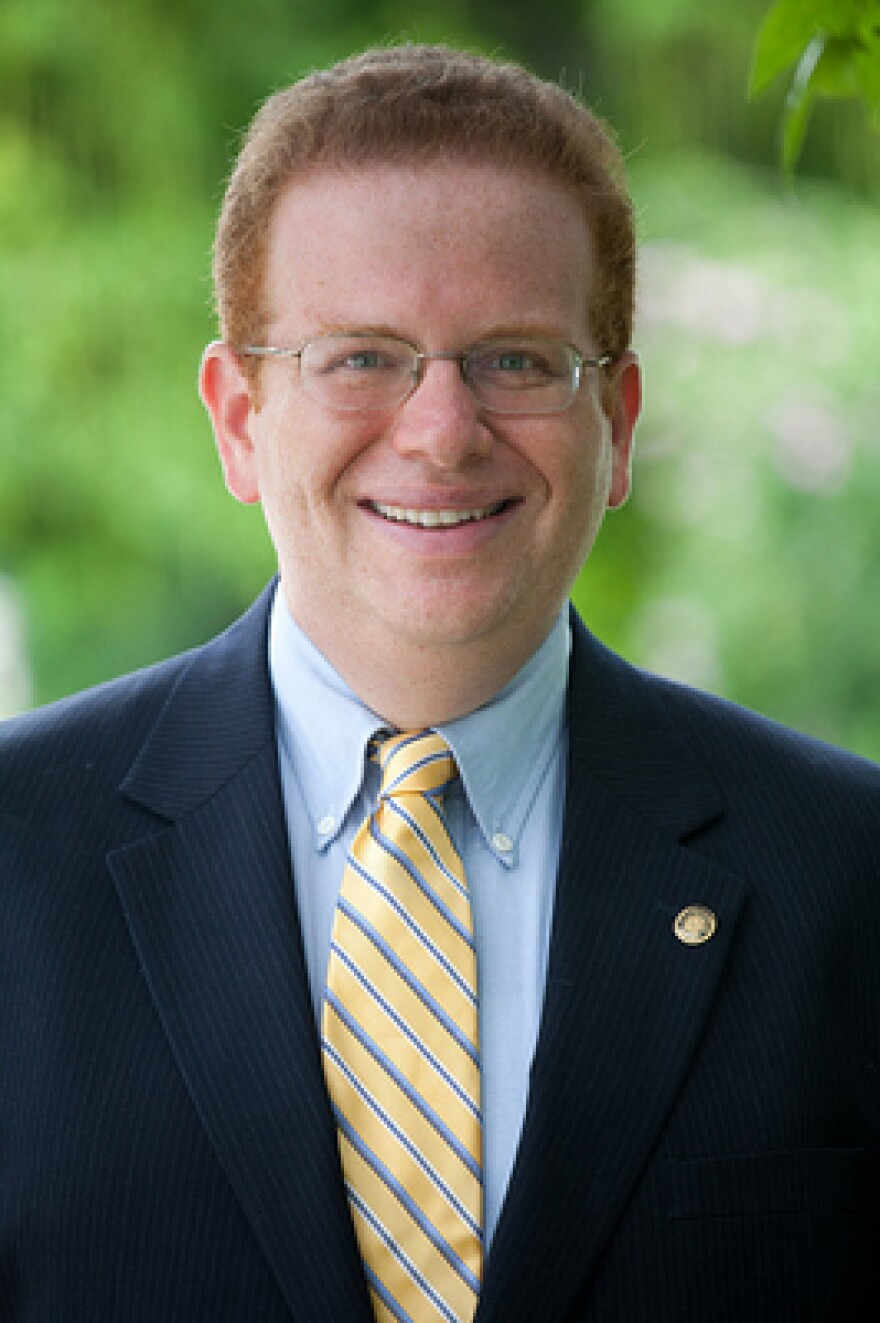 St. Louis County Assessor Jake Zimmerman has announced he's running in 2016 for Missouri attorney general, setting up a primary with state Sen. Scott Sifton, a fellow Democrat.
In a telephone interview early Tuesday, Zimmerman said he was making his intentions public now because "2016 will be a critical year in Missouri politics."
Sifton, from Affton, announced his candidacy a couple months ago. At present, the only announced Republican is state Sen. Kurt Schaefer of Columbia.
In his bid to succeed Attorney General Chris Koster, Zimmerman said he will highlight his own experience as a former legislator and prosecutor — as well as his current job — "to advocate for crime victims, consumers and taxpayers."
"Everyone has a right to fairness, regardless of whether you're a millionaire or a single mom who is just trying to make ends meet," Zimmerman said in a statement.
"Whether it's prosecuting corporations that are cheating their customers, or cracking down on casinos and developers who are trying to avoid paying their fair share of taxes, I've dedicated my career to fighting to make sure people are treated equally under the law. It's a fight I want to continue as Missouri's attorney general."
Cites consumer background
Zimmerman worked as an assistant attorney general under now-Gov. Jay Nixon in 2002 and 2003, specializing in consumer cases, before launching a legislative career. Zimmerman served three terms in the state House, then opted to run in 2011 for the newly created elective office of county assessor. Zimmerman just won a full term last November.
As assessor, Zimmerman has actively pursued businesses — such as riverboat casinos and residential facilities for the elderly — that he believed were not paying their fair share of property taxes. Zimmerman has contended that when businesses don't pay their fair share, the tax burden shifts to individual homeowners.
Zimmerman, 40, who resides in Olivette with his family, long has had a reputation as a prodigious fundraiser.
The state's political parties generally have sought to avoid costly primaries, especially if the rival party doesn't have one for the same office.
Until last year, several Republicans were declaring their interest in the attorney general post. But so far, only Schaefer has announced. Some of his would-be GOP rivals — notably state Sen. Eric Schmitt of Glendale — have opted to seek other offices instead or sit out 2016. Schmitt is running for state treasurer.
Zimmerman was careful not to criticize Sifton, whom he said he held "in very high regard. He's a bright light in the Missouri legislature."
But Zimmerman did emphasize his own work in the Missouri House as an outspoken supporter of campaign donation limits. Zimmerman was in the House when the General Assembly voted to eliminate them in 2008.
Sifton, in turn, did not disparage Zimmerman in his statement. But Sifton did cite his own tenure in the attorney general's office. Sifton now is a lawyer in the St. Louis law firm of Husch Blackwell.
"My extensive trial and appellate experience is an important difference in this race," Sifton said, citing his own experience with consumer cases.