Forum At UMSL Looks For Solutions To 'Epidemic' Of Gun Violence Affecting Youth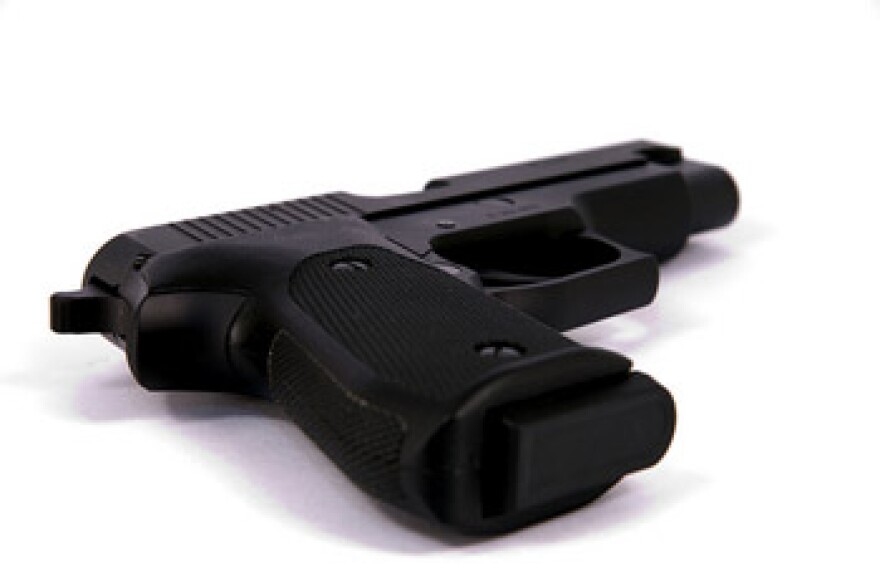 Every year more than 20,000 children ages 0 to 19 are injured by guns, said Dr. David Jaffe, the medical director of emergency services at St. Louis Children's Hospital. Every day, seven of those injuries are fatal.
Jaffe's hospital treats an average of 70 kids a year with gunshot wounds.
In late March, an 11-year-old boy was killed in his home in south St. Louis when he was hit by bullets fired at his house. Less than a week later, an 11-year-old girl was shot and critically injured as she was coming home from a fast food restaurant with her father, he said.
Solutions to what was widely called an "epidemic" of gun violence plaguing the country and St. Louis were the topic Wednesday of the "Safe and Sound" forum at the University of Missouri-St. Louis.
The recurring theme among the panelists on the forum was community. Here were some of the solutions they proposed:
Get into the community
"We are paralyzed in a state of analyzing," said James Clark, the vice president of Better Family Life, a community development organization. "We do not do enough touching of the element."
Clark said there are enough social service providers out there. It's a matter of getting them into the neighborhoods where the violence is happening.
James Morris, the pastor at Lane Tabernacle Church, said he preached about violence numerous times from the pulpit. But he didn't really act until his own son was shot and paralyzed. "The violence in our community has reached epidemic proportions because people like myself have said time and time again, 'It's a shame', " he said. "But we haven't done enough."
He said people don't act unless they feel like their family could be next.
Create a community
Jennings School District superintendent Tiffany Anderson said in her 20 years of education, she has never had a year where a student wasn't a victim of gun violence. Over that same time, she said, she's learned that violence can occur because people feel like they don't have a lifeline. And that's where schools come in.
"Everybody has to send their child to school," she said. "And because of that, it would be logical to wrap as many services around young people through the school automatically."
Anderson requires her principals to do home visits with their students. The school district also offers resources such as a food pantry and Saturday breakfasts to help families cope with the stress of poverty.
Schools can also serve as a place to get basic mental health screenings, said Dr. Saiid Khojasteh, the president of Advent Medical Group.
"But are we equipped to do that? That's another issue. And in my opinion, we are not," Khojsateh said.
Make it safe for a community to share information
Community involvement is key to all policing, says Lt. Janice Bockstruck, the commander of the St. Louis Metropolitan Police Department's juvenile division.
"There's no one that knows what's going on in your community better than the residents who reside there. They know who the drug dealers are; they know who is carrying the guns; they know who is providing the product to sell," she said. But people have to feel that it's safe for them to share that information.
She acknowledged there are potential consequences of stepping forward in some communities, which is an issue that contributes to the low success rate of solving homicides in St. Louis.