Nonprofit Works To Break The 'Grass Ceiling' In Missouri Cannabis Industry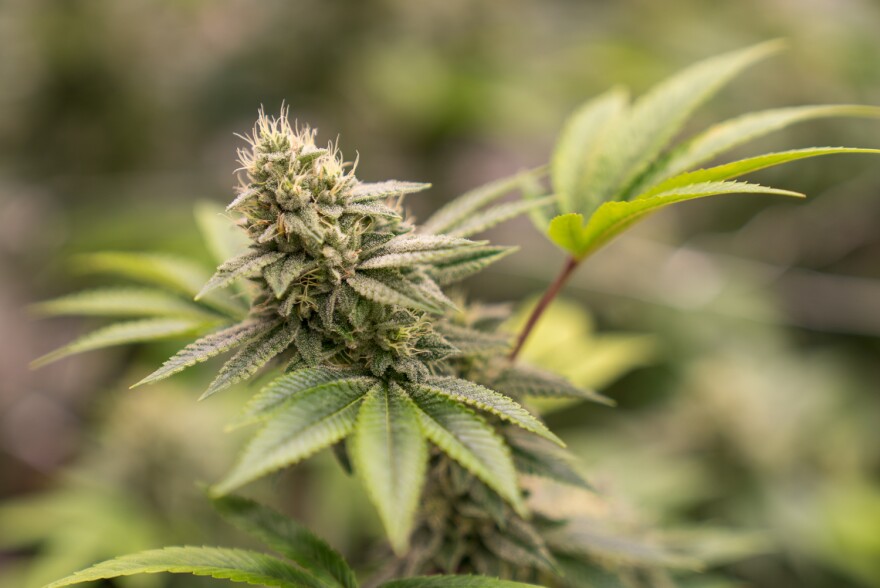 Missouri's cannabis industry is taking off, but few women are running the companies fueling that growth. A new nonprofit based in St. Louis, We Are JAINE, aims to change that.
Co-President Tammy Puyear said the goal is to empower women to start new businesses and land leadership positions in the burgeoning sector. The organization will offer a directory of resources, host educational webinars and offer mentorship and networking opportunities.
Puyear, who is also a cannabis consultant, said the organization is filling a big need. She's concerned about how much turnover she's already seeing in Missouri's new cannabis industry because women aren't getting equitable treatment and opportunities.
"Cannabis is one of those industries in which there are a lot of people who have been investors and owners in traditional business, which are typically men," she said, "and we find when that translates over and they go to start businesses in the cannabis industry, very often they bring with them some of the outdated and misogynistic habits of the past."
Puyear has experienced sexism in the industry and said there's a lot of education that needs to happen to make it a more welcoming space for women.
"I think that we need to reassert ourselves and say that we are a part of this industry," she said.
Puyear said now is a critical time to support women because cannabis is one of the fastest-growing sectors in the U.S. economy.
"Both in terms of revenue and job growth. And so we really want to make sure that the people that are leading the charge tomorrow and into the future, that there are a lot of women among them, and women who are prepared to step into leadership roles," she said.
JAINE has been years in the making.
Before the pandemic, Katie Thomas and a group of women in the cannabis industry started getting together to think about how they could better support one another.
Thomas runs a CBD company in St. Louis County called Blue Key with her husband, and now she's the vice president of JAINE.
She said the new organization aims to help established entrepreneurs such as herself, as well as newcomers, grow careers across the industry. That includes aspects such as medical marijuana cultivation, dispensaries, hemp production, patient advocacy and activism.
"It's still a newer industry, so there's still time to help empower women and get in there and not be afraid to go for the chances," she said.
Thomas said the nonprofit wants to help women figure out what skills they need to be successful in the industry and match them with the right support.
JAINE's board members include women from across Missouri with expertise in nursing and alternative healing, academia and business.
Follow Corinne on Twitter: @corinnesusan