St. Louis biotech startups have 'watershed' year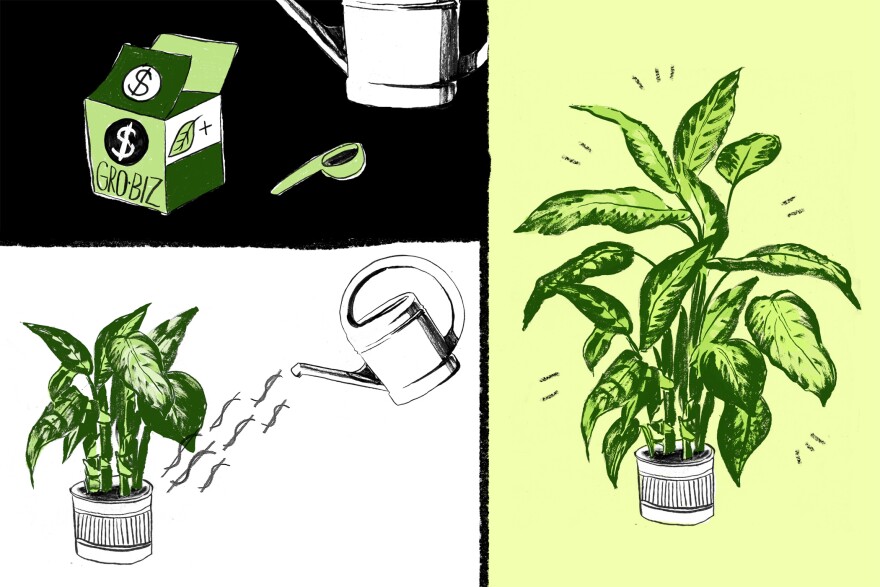 In May of last year, BioGenerator officials crunched the numbers and realized about a dozen companies in their portfolio would need to raise $60 to $90 million in order to keep growing.
BioGenerator, which formed in 2003, is a sort of incubator for biotech companies in St. Louis, providing early stage funding and support for 65 companies to date.
"For us, that was just a tremendous amount of money," BioGenerator President Eric Gulve recalled.
They knew they would have to find venture capital from outside of St. Louis to get that kind of later stage funding. Fast-forward to this year, and six BioGenerator companies have received commitments of $120 million.
Gulve calls 2015 a "watershed" year.
"Well over 90 percent of that money comes from outside St. Louis, so that's a huge breakthrough," he said.
Benson Hill Biosystems is among the companies that have attracted funding. The agricultural company is housed at the Helix Center Biotech Incubator and recently closed a $7.3 million Series A round.
"This is a true Series A in the sense that they've got institutional investors putting in large amounts of money," Gulve said. "It's not a round cobbled together with a lot of individual angels."
Other companies in BioGenerator's portfolio have had even bigger rounds. MediBeacon, which is developing a way to measure kidney function in real time, recently raised $22.4 million. This month a medical therapeutics company, Galera, announced it had raised $37 million in a Series B round.
How does that help St. Louis?
That's good news for those individual companies, but it also could help grow St. Louis' startups into bigger companies. Sam Fiorello, chief financial officer at the Donald Danforth Plant Science and president of BRDG Park, said without the ability to raise funds in the $3 to $10 million range, companies would either move or die.
"Ultimately, what we want is wealth creation in our community, jobs in our community, we want our community to supply goods and services that help make our world a better place," he said, "so critical to all of that is continued funding at higher and higher amounts."
Events such as the annual Ag Innovation Showcase at the Donald Danforth Plant Science have helped attract more outside interest in St. Louis biotech, according to Fiorello. Yet investment doesn't always come in the form of a funding round. He points to the news out this month that SyMyco will expand its presence at the Danforth Plant Science Center's BRDG Park, where it's been since 2011.
"They have not just doubled down, but tripled down on their commitment to St. Louis. They're going to have more space, more research here," he said.
Startups outside biotech
ITEN works to accelerate tech startups in St. Louis. Interim executive director Francis Chmelir said the region has done a great job with providing seed funding of $50,000-$100,000. But Chmelir said that money can run out quickly, and companies are finding it harder to get that next level of $500,000 to $1 million.
"On the tech side we're still under-capitalized," he said, "... where we have companies running out of funding before they even get to those asks. So we need to do a better job of filling in that area."
One way of approaching the post-seed funding gap would be to concentrate on fewer startups; ones that are better positioned to scale up. Chmelier said ITEN is focusing on a corporate engagement program, to help get more dialogue between established companies and early stage startups.
"So they can get more clues as to what are the market-driven opportunities that they may be in a good positional to pivot toward," he said.
Chmelier said there are several areas that are of interest to both corporations and startups. Those include cyber security, fintech, big data analytics, and health IT. He said those are likely the areas that have the biggest potential to raise capital and to attract investors from outside of St. Louis.
Follow Maria on Twitter: @radioaltman