St. Louis County Sees Fewer Jail Admissions, But Longer Stays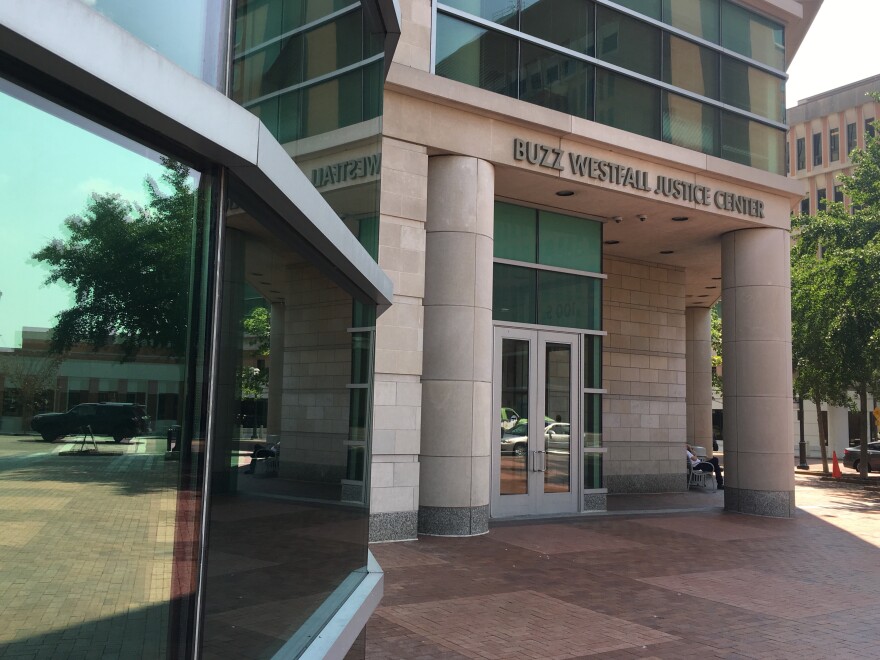 Overall jail admissions in St. Louis County declined over the past decade. Yet the number of people in the jail at any given time remained high, according to a new report produced by criminologists at the University of Missouri–St. Louis. One big reason? The average length of stay in the jail during that period increased by 56%.
The study looks at 2009 to 2019.
"The admissions declined 40% over that period," said Beth Huebner, an UMSL criminology and criminal justice professor who co-authored the report. "[That] is really big. But when we think about what's happened in St. Louis over the last decade, it shouldn't be surprising, because we've seen legislation like [Senate Bill 5] and a move to reduce the number of people who are brought into jail for misdemeanor crimes. Most of those reductions are from those lower-level crimes."
Huebner said that while it's a positive trend to see fewer people go to jail for lower-level crimes, that leaves a jail population primarily consisting of people charged with serious crimes. And those people generally will spend more time in jail waiting for trial — despite fewer people being jailed in the first place.
"We only see about a 2% drop over that 10-year period in the number of people in jail. So that means the jail has been near-capacity for a long period of time," she said.
Huebner and her colleagues found that the lengthier stays were also caused by court delays due to understaffing in the prosecutor's and public defender's offices, as well as an increase in cash bail amounts.
"Bail has increased over this decade, and so many people simply don't have the means to pay bail. So they spend longer times in jail waiting for that court appearance or for someone to pay their bail to get them out," she said. "Once someone has a bond over $5,000, it's very difficult for most people that are in jail to pay that amount. … To the people who are in jail, and often their families, this is just a barrier that's too high for them to cross."
Beth Huebner joins St. Louis on the Air
The report also shows that Black people were disproportionately represented in county jail admissions between 2010 and 2019. They also spent more time in custody. In 2019, Black detainees in the St. Louis County Jail spent an average of 12 days more than white detainees.
Huebner noted that, since 2018, she's been working on a pilot program aimed at decreasing the number of people in the St. Louis County Jail. Though that work contributed to a sizable decrease in the county jail population in 2019, she noted that the COVID-19 pandemic has put the jail population in flux.
Huebner encouraged people seeking more information to check out the Department of Justice Services Dashboard, which highlights booking and release numbers, population trends by race and gender, use of force incidents and the average length of stay for detainees.
"Citizens pay for the jail, and so they should see who is in the jail," Huebner said. "We really need this data to see where we need to focus our efforts and also to document when we make successes. I think that building up these data infrastructures is going to be key to long-term reform in our region."
"St. Louis on the Air" brings you the stories of St. Louis and the people who live, work and create in our region. The show is hosted by Sarah Fenske and produced by Alex Heuer, Emily Woodbury, Evie Hemphill and Lara Hamdan. The audio engineer is Aaron Doerr.