Politically Speaking: Boyd banks on aldermanic experience to propel mayoral bid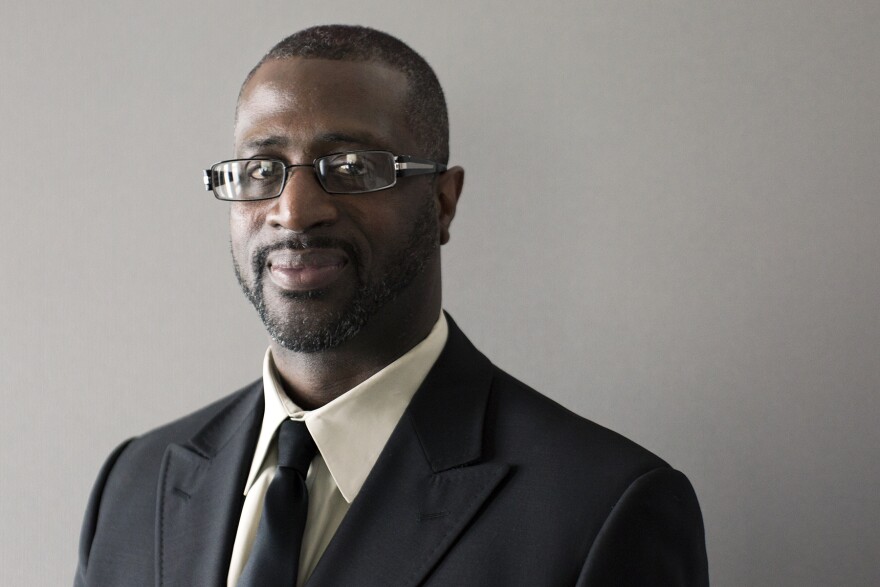 On this edition of the Politically Speaking podcast, St. Louis Public Radio's Jason Rosenbaum, Rachel Lippmann and Jenny Simeone welcome St. Louis Alderman Jeffrey Boyd to the program for the first time.
Boyd is one of seven Democratic candidates vying to succeed Francis Slay and become St. Louis' next mayor.
Boyd has represented St. Louis' 22nd Ward on the Board of Aldermen since 2003. That ward takes in portions of the Hamilton Heights, Wells Goodfellow and West End neighborhoods.
Before he jumped into city politics, Boyd spent 23 years serving in the U.S. Army. He also spent nearly two decades in the neighborhood development space.
Related: Listen to extended interviews with each of the Democratic candidates
Back in 2015, Boyd gained some notoriety after giving an emotional statement to reporters after his nephew was shot and killed. Among other things, Boyd pushed back against the idea that there weren't enough things to do in St. Louis to prevent young people from falling into a life of crime.
While Boyd has successfully fended off opposition for his aldermanic seat, he ran unsuccessfully in 2012 for city treasurer and in 2014 for license collector. One of his opponents in 2012 was city Treasurer Tishaura Jones, who is now running for mayor.
A few highlights from the show:
While Boyd says he'd love to see a new soccer stadium built for an MLS team, he added that city officials need to keep the overall development picture in mind. "When you look at the numbers, you have to make sure that these millionaires and billionaires are not just taking advantage of the public," he said. "We have more pressing issues than just potentially a soccer stadium. We have the Convention Center. We have Scottrade Center. So, which comes first?"
When it comes to whether to retain St. Louis Police Chief Sam Dotson, Boyd said "you need to give him a chance. I need to have a vision as a mayor and we'd have benchmarks for success," he said. "And if the chief is not making those benchmarks, then maybe he should seek employment somewhere else."
Boyd said he would speak out against any attempt to unite St. Louis and St. Louis County through a statewide referendum. Currently, only voters in St. Louis and St. Louis County can decide whether to join together the two jurisdictions.
Both of Boyd's children are enrolled in the St. Louis Public Schools. He says the district needs to promote its accomplishments more. "They don't promote the good stuff that they really do," he said. "There's a lot of good schools within St. Louis Public Schools, and then there's some challenging schools. I want to be the chief advocate, I want to be the voice for our educational system as mayor and I want to invite parents to have conversation with the district."
Follow Jason Rosenbaum on Twitter: @jrosenbaum
Follow Rachel Lippmann on Twitter: @rlippmann
Follow Jenny Simeone on Twitter: @jnnsmn
Follow Jeffrey Boyd on Twitter: @JeffBoyd4Mayor
Music: "Numbers" by Syna So Pro