Nixon, Koster at odds over public school funding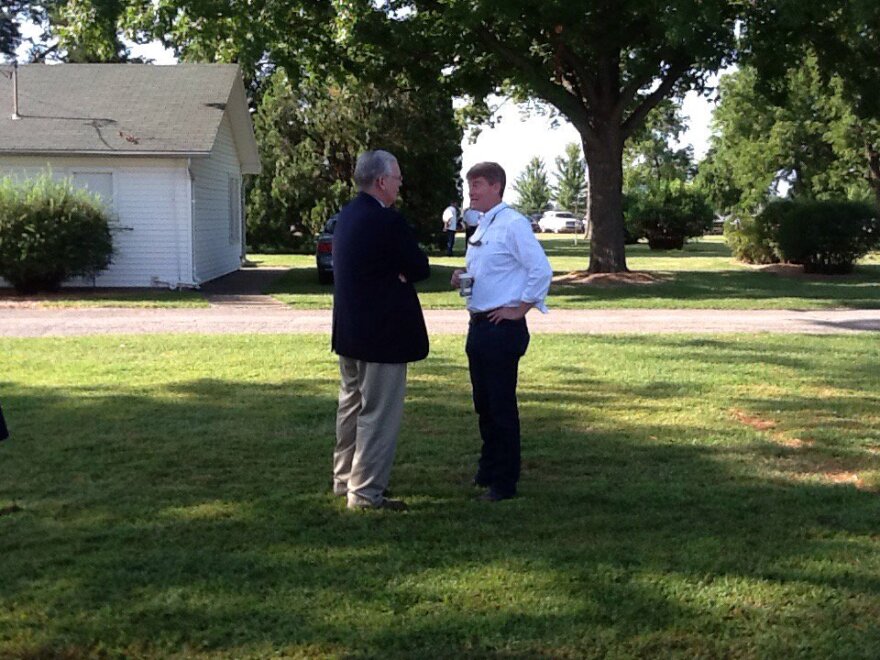 Missouri Gov. Jay Nixon is taking major issue with a statement issued on Friday by Attorney General Chris Koster about public school funding.
What prompted the governor's response is a statement that Koster's office released reacting to reports about lead in drinking water at St. Louis Public Schools.In that statement, Koster said the "drinking-water contamination reported this week in St. Louis schools is an unintended — but significant — consequence of the repeated refusal to invest in education and infrastructure."
"Underfunding the foundation formula has not just bottomed out classroom investment, it has prevented school districts from maintaining and upgrading their facilities," Koster said. "In the case at hand, lead-leaching pipes that should have been replaced long ago appear to be contaminating drinking water."
In a telephone interview with St. Louis Public Radio, Nixon said, "Any statement that says the foundation formula has bottomed out in the classrooms in our state is wrong. ... We have record funding in our schools" and "it's increased annually since I've been governor."
While he emphasized that more money should and could be spent on public schools and that he's been critical of the GOP-controlled legislature for not putting enough money for that purpose, he added "to say that we have bottomed out in funding is just not true."
"It's an unfair characterization about a lot of hard work over the last seven and a half years, especially during the recession time period we had in 2009 and 2010 to put the resources we had forward," Nixon said. "It's real. It's substantial. It's a commitment from the state. That is a long way from bottomed out. We're heading the other way."
-GXrBI
The disagreement among the two Democrats comes as Koster, the party's nominee for governor, is making a major campaign issue out of school funding as seeks to succeed Nixon as chief executive. He and other Democrats have criticized how the legislature has failed to fully fund the state's foundation formula.
In a statement sent to St. Louis Public Radio, Koster said "it is true that the governor has worked diligently to direct funds toward education, but it is also true that the state's foundation formula has been chronically underfunded for many years.
"In the last 12 months alone, the legislature has cut approximately $450 million from the foundation formula, legislation that Gov. Nixon correctly vetoed," Koster said. "The problems we've seen this week with facilities in St. Louis remind us that constant resource shortages have real consequences."
Nixon's comments come as he prepares to leave office next January. The governor acknowledges he is thinking of his legacy. Even though Nixon has differed from Koster on some policy issues over the years (such as a tax cut that Nixon vetoed and, until a few weeks ago, campaign contribution limits), he's rarely publicly criticized his possible successor.
"I'm very thick-skinned. I'm certainly willing to understand the give and take of public discourse," Nixon said. "But when it comes to things as important as school funding, folks should not be inaccurate."