On the Trail, an occasional column by St. Louis Public Radio political reporter Jason Rosenbaum, takes an analytical look at politics and policy across Missouri.
Five Things To Watch For During Nixon's State Of The State Speech
When Gov. Jay Nixon steps in front of the lectern for his seventh State of the State speech, he'll be speaking arguably at the lowest point of his power over the Missouri General Assembly.
Any bit of his agenda that arouses even a hint of controversy can be slapped away by the huge Republican majorities in the House and Senate. And even some Democrats are upset over the way he handled the unrest in Ferguson. He has, in essence, entered the twilight of his governorship.
But paradoxically, the stakes for Nixon's speech are probably higher than usual — for reasons that have nothing to do with Jefferson City gamesmanship or Nixon's future in politics.
Many people see a need for a state response to the deep-seated issues raised by the unrest in Ferguson — and the State of the State may set the tone for what can feasibly pass. Even though Republicans have supermajorities, proposals that curb municipal courts and policing may not find legislative unanimity — and so may need the promise of Nixon's signature to have any momentum.
At the same time, vexing education, transportation and economic development problems remain unsolved. While Republicans will ultimately craft the legislation, the governor's speech can set some philosophical parameters.
With the stakes as they are, here are five things to look for as Nixon makes his State of State address. You can listen live on St. Louis Public Radio 90.7 FM at 7 tonight.
How adversarial will Nixon be toward the Republican majority?
For Nixon's entire term in office, the legislature was dominated by the Republicans. (John Ashcroft faced a parallel situation when he was a Republican governor with a Democratic-controlled legislature.) Nixon's relationship with the General Assembly vacillated between being reasonably productive to pretty darn hostile.
Sometimes, that tension manifests itself in the State of the State speech. Last year, for instance, Nixon spent part of his speech chastising lawmakers for purported attacks on teachers — a veiled reference to legislative proposals to curb tenure.Nixon may use his address to chide Republicans for not enacting some of his major priorities — including expanding Medicaid or setting campaign finance limits.
Or if he wants to win the attention of the GOP-controlled legislature, Nixon may focus on areas of common ground — using more honey than acid.
Will Ferguson be a dominant theme?
The governor's reaction to the Ferguson unrest drew widespread criticism. Some African-American political leaders felt Nixon was too slow to respond to the initial violence after Michael Brown was shot and killed; others felt the governor didn't do enough to prevent Ferguson and Dellwood from being burned and looted after a grand jury decided not to indict former Ferguson Police officer Darren Wilson.
Nixon appointed the Ferguson Commission to come up with policy recommendations by September — long after the General Assembly will have adjourned for the year. But with legislators submitting dozens of bills,it wouldn't be too surprising for Nixon to chart out how he wants to proceed. Whether he endorses changes to municipal courts or police practices, Nixon's words could set the tone for what's possible.
Protesters demonstrated in the Missouri Capitol on the first day of the legislative session. Will protesters interrupt Nixon's speech?
Can Nixon forge a path to transportation funding?
Nixon joined a bipartisan coalition last year that opposed a 0.75 percent sales tax increase for transportation projects. That initiative failed decisively, but transportation planners say the state's roads and bridges are still in need of repair – an effort that won't come cheap.
Right before the end of the year, the Missouri Department of Transportation reported on the viability of a toll road on Interstate 70 — one of the state's busiest highways. Nixon may highlight that report to spur some sort of legislative reaction.
Whether the lawmakers will accepts toll roads, however, remains to be seen. None of the options presented over the last few years — including a sales tax increase, toll roads or an increase to the gas tax — gained much favor either with legislators or the public.
Will the governor dwell on the student transfer issue?
During last year's legislative session, one of the biggest issues was the "student transfer" law. That statute requires unaccredited districts to pay tuition and some transportation for children who want to transfer to an accredited school. Policymakers sprung into action after students started leaving the Normandy and Riverview Gardens school districts en masse.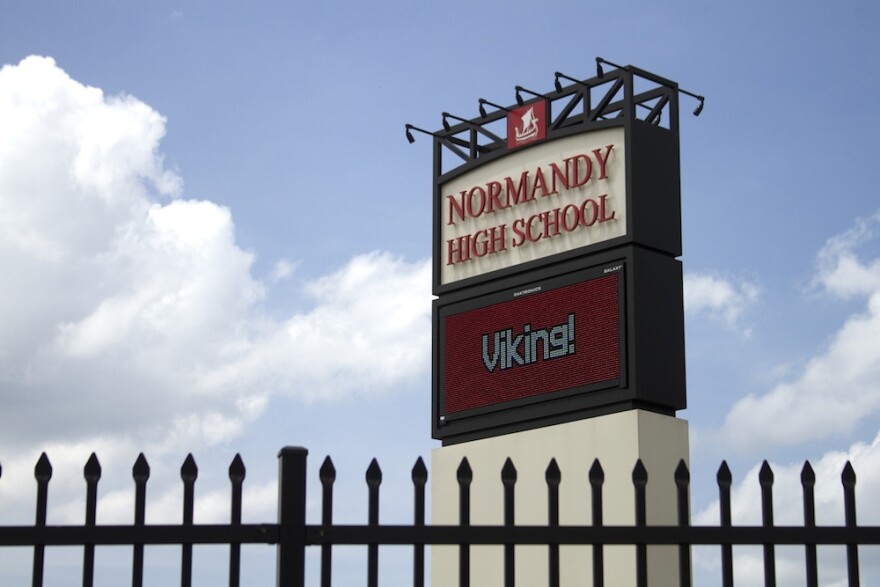 Despite its importance, Nixon dedicated exactly 29 words to student transfers in last year's speech: "We need to fix the law that's led to so much stress and uncertainty for families and schools, as thousands of students are transported from one district to another." He directed much more attention on "fully funding" the state's foundation formula, a desire that was promptly ignored by the legislature.
Last session, changes to the transfer law were approved and then vetoed. So will Nixon devote more than a sentence to the topic? If he says what he wants to see, it may be the guidance lawmakers need. Or lawmakers may ignore his advice, prompting another showdown during veto session.
Will what Nixon says matter in May?
For all the pomp and circumstance of the State of the State address, the speech isn't necessarily a good indicator of what will become a priority during the legislative session.
For example, back in 2008, Gov. Matt Blunt used his State of the State speech to highlight an ambitious plan to provide health insurance to the poor. Despite great fanfare, the program, Insure Missouri, didn't pass.
Nixon's speeches have often focused on issues that aren't particularly attractive to the Republican majority — such as Medicaid expansion or campaign finance limits. An issue may have grabbed a headline for a night, but lawmakers often have their own priorities that differ from the governor's.
So it remains to be seen whether what gets said in January resonates when the paper flies in the middle of May.
On the Trail, a weekly column, weaves together some of the intriguing threads from the world of Missouri politics.