Stenger Says Ferguson Unrest Warranted County State Of Emergency Declaration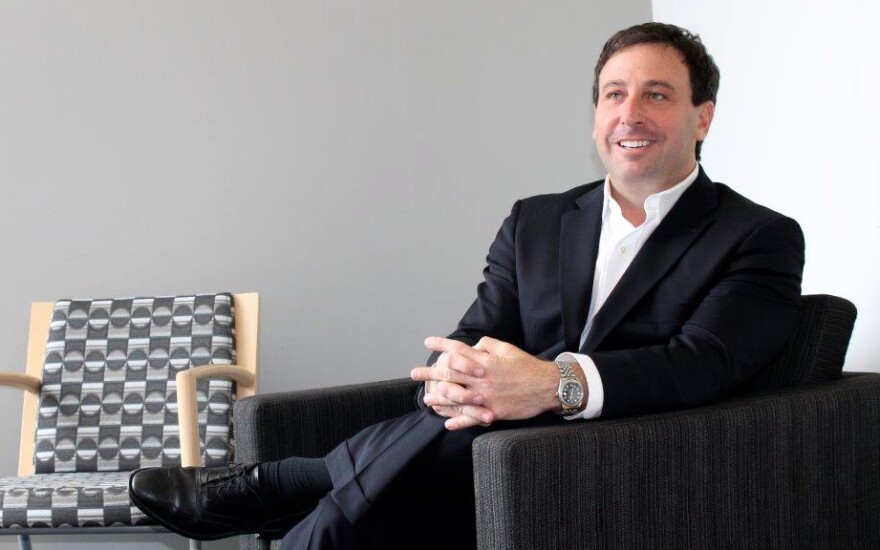 Councilman Steve Stenger says St. Louis County Executive Charlie Dooley should have taken the county into a state of emergency at beginning of the unrest in Ferguson.
Stenger, the Democratic nominee for county executive, said that move would have allowed Dooley to temporarily take control of the St. Louis County Police Department – which he said could have avoided a "leadership vacuum" throughout August.
The St. Louis County Police Department has taken some heat for how it handled protestors who were demonstrating after a Ferguson police officer shot and killed Michael Brown. On the Wednesday night after Brown died, the department's deployment of tear gas became international news – and likely prompted Gov. Jay Nixon to step into the situation.
For the most part though, there was little Dooley could do directly to make changes. A five-person police board oversees the St. Louis County Police Department, and the county executive tends to have very little control over the day-to-day operations of the agency.
But last week, Stenger, D-Affton, noted a county ordinance gives the county executive the power to declare a state of emergency – and temporarily gain the ability to give orders to the department. He said Dooley should have taken the opportunity "from the start."
"I think it was a situation where it called for a declaration of a state of emergency. And someone had to emerge as a leader," Stenger said. "We saw what happened in that vacuum. We saw a lot of arguing and infighting. And that did not need to happen if a state of emergency had been called."
The ordinance in question gives the county executive power to declare a state of emergency andexercise "the power to enforce all rules and regulations relating to emergency management." That can only be done in the "event of actual enemy attack upon the United States or of the occurrence of disaster from fire, flood, earthquake, or other natural causes involving imminent peril to lives and property in St. Louis County." (At least one person on Twitter contended this wouldn't apply to the Ferguson unrest, but Stenger contends that it would have.)
"We were definitely in a state of emergency. I mean, it's clear," Stenger said. "Not only did we have peril to lives and property of St. Louis County, we had actual damage to lives and property in St. Louis County."
For his part, Dooley said he agreed with Stenger that the Ferguson unrest would have allowed him to declare a state of emergency under the guidelines of the county ordinance. He said he seriously considered issuing one shortly before Nixon put the Highway Patrol in charge of overseeing the protests.
"The governor did it before we decided," Dooley said. "Actually, we had talked about it that next morning to do some things [differently]. And then we got a call from the governor indicating that he's going to do it anyway. Everybody thought at the same time we had to do something different. And the governor supersedes me, so I just stepped back and let the governor do it."
Dooley went onto say that he discussed the possibility with St. Louis County Police Chief Jon Belmar. He said Belmar "understood … there had to be a change in the way we proceeded and move forward."
"And he agreed," Dooley said. "But at the same time, we got notice and call from the governor's office indicating he's already decided without calling us or talking with us about it or see what our thoughts are. And that's what's kind of disappointing from that point of view."
Neither Stenger nor his Republican opponent – Rep. Rick Stream, R-Kirkwood – are in favor of making big changes to the county police department's oversight. Both say it's appropriate to have the police board as a buffer between the department and the executive branch as a way to avoid having politics injected into the board.