Missouri Senate Passes State Budget, Negotiations Over Final Version Are Next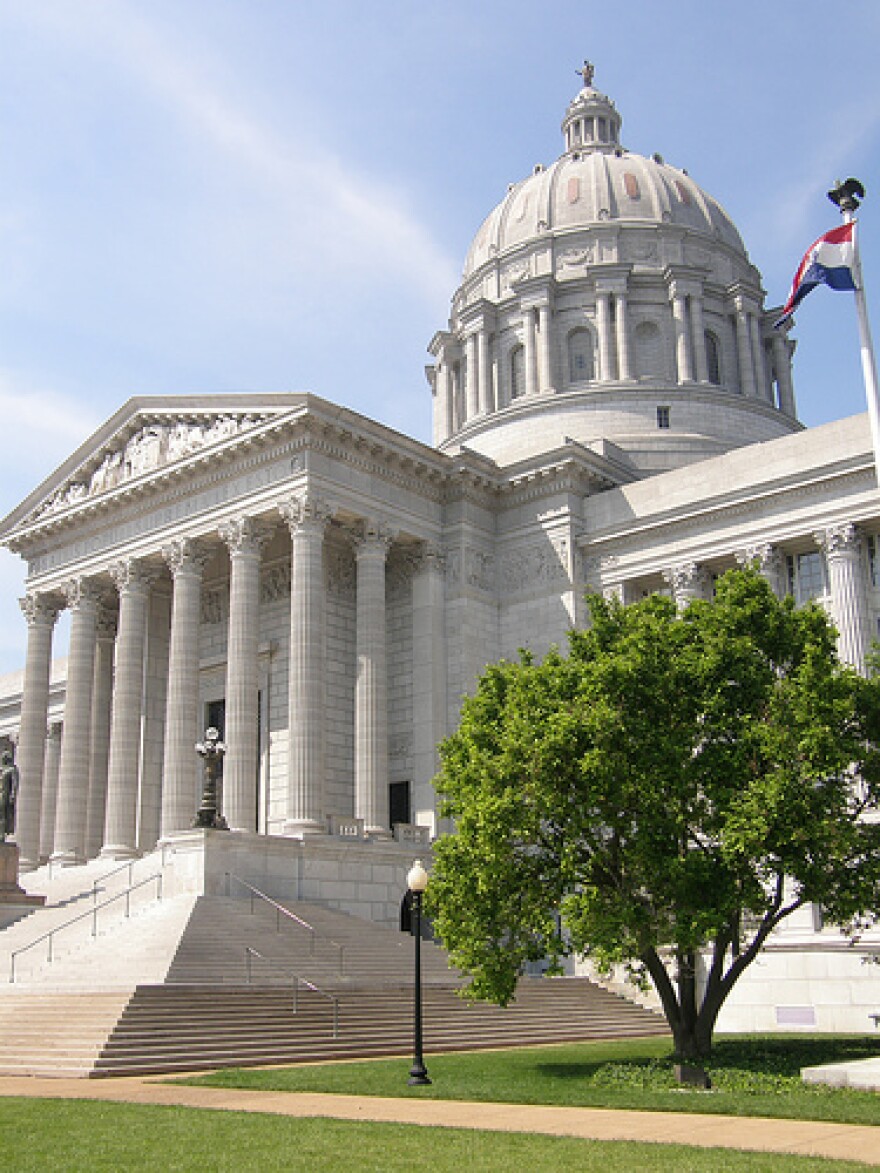 The Missouri Senate passed the rest of the state budget Tuesday, after taking care of the first five bills on Monday. Those debates were routine for the most part, with the Senate approving the budgets for K-12 schools and Higher Education.
Many of the bills dealt with the budgets of various departments of state government. They included: HB 2006 (Departments of Agriculture, Natural Resources and Conservation), HB 2007 (Departments of Economic Development, Insurance, and Labor), HB 2008 (Department of Public Safety) HB 2009 (Department of Corrections) HB 2010 (Departments of Mental Health, Health and Senior Services), HB 2011 (Department of Social Services), HB 2012 (General Assembly, Judiciary, statewide elected officials, State Public Defenders office), and HB 2013 (state building maintenance and leases).
One point of contention came when State Sen. Paul LeVota, D-Independence, made an indirect attempt to expand Medicaid. He offered an amendment to create a line item in the Department of Social Services' budget for extra Medicaid dollars to be drawn down if lawmakers ever decide to expand Medicaid.
"Now, if we do decide to pull down the federal money, we would get $5.7 million a day, 700 lives would be saved a year, we'd save about $348 million a year in our general funds, we'd create about 24,000 new jobs by 2017, (and) we'd cover about 300,000 people," LeVota said. "It's about $2 billion total we'd pull down, we'd save hospitals in our areas throughout the state, we'd have better access to mental health care, which would help our crime prevention (efforts), and it'd be a great idea...that's what we should do."
LeVota's amendment also came one day after Gov. Jay Nixon's latest Medicaid expansion proposal.
Senate Appropriations chair Kurt Schaefer, R-Columbia, spoke against the amendment.
"This (amendment) is Medicaid expansion," Schaefer said. "This is very similar to the amendments we saw the other day, this is just the attempt to take the quote, unquote, 'free money' for Medicaid expansion and spread it around the budget and say how great the world would be if we just took that free money."
Schaefer argued that expanding Medicaid would eventually lead to more dependence on the federal government. LeVota's amendment failed on an 8-22 standing count vote. A standing count occurs when senators vote by literally stand next to their desks and the clerk conducts a head count.
Meanwhile, the budget for the Department of Public Safety on Tuesday received a tiny bit of extra funding to buy a fax machine. State Sen. Jolie Justus, D-Kansas City, sponsored that amendment to protest the agency's opposition to a rewrite of the criminal code, which she also sponsored.
"The Department of Public Safety sent a fax to an outside party, with purposes of sending it to the press, telling some of their concerns that they had about the criminal code," Justus said on the Senate floor. "I just have to think that if these were real concerns they would have sent them to us, so based on that assumption I have to think that their fax machine is broken."
Justus' amendment added $150 to the DPS budget to cover the cost of going to "the nearest Staples" and buying a fax machine. That figure was lowered to $143 by another amendment, sponsored by Sen. Rob Schaaf, R-St. Joseph, citing that discounts on fax machines would likely be available. The adjusted amendment was then approved on a voice vote.
The Department of Public Safety has not yet responded to requests for comment. The state agency is overseen by Gov. Jay Nixon, who has expressed opposition to the criminal code rewrite, SB 491, over its 645-page size. Nixon, a Democrat, is on record as saying he would prefer the criminal code revision to be broken down into several smaller bills to avoid potential errors.
Twelve of the 13 budget bills now go back to the House. Only one budget bill, HB 2001 (commissions that oversee state bonds), has been "truly agreed and finally passed," meaning that it's on its way to the governor's desk.
As for the 12 other budget bills, House members have the option of accepting changes made by the Senate, or rejecting them. Rejecting them means that both chambers would appoint legislators to a conference committee to negotiate final versions of each bill, which would then go before the House and Senate for final votes.
Lawmakers have until May 9 to reach an agreement on the rest of the state budget. The differences between the two chambers are minor at this point, although the Senate wants to raise spending on higher education by 5 percent. The House is proposing a 3 percent spending hike for higher education, based on lower revenue estimates, but it would rise to a 5 percent hike if the governor's rosier projections turn out to be true.
The Senate also did away with a $6 million allocation the House wants for a potential new state park in place of the Ozark National Scenic Riverways. At this point, the House has not challenged the Senate's decision.
Follow Marshall Griffin on Twitter: @MarshallGReport