Photo Gallery: LouFest 2017
LouFest 2017 reached another set of milestones, selling out Saturday.
Music Record Shop handled sales of the performers' recordings and provided space for festival-goers to meet artists.
The festival also held its first concurrent art exhibition, overseen by TechArtista. It featured wooden triangle constructions to be repurposed after the festival. Check out our photos of LouFest highlights.
Local talent Mvstermind was the first to play LouFest's main stage.
St. Paul, Minnesota, rockers Hippo Campus brought their particular brand of dance rock to the main stage.
Some crowd members respond positively to Philadelphia's Marian Hill.
The umbrellas outside of the LouFest Store were used as a common meeting place throughout the weekend.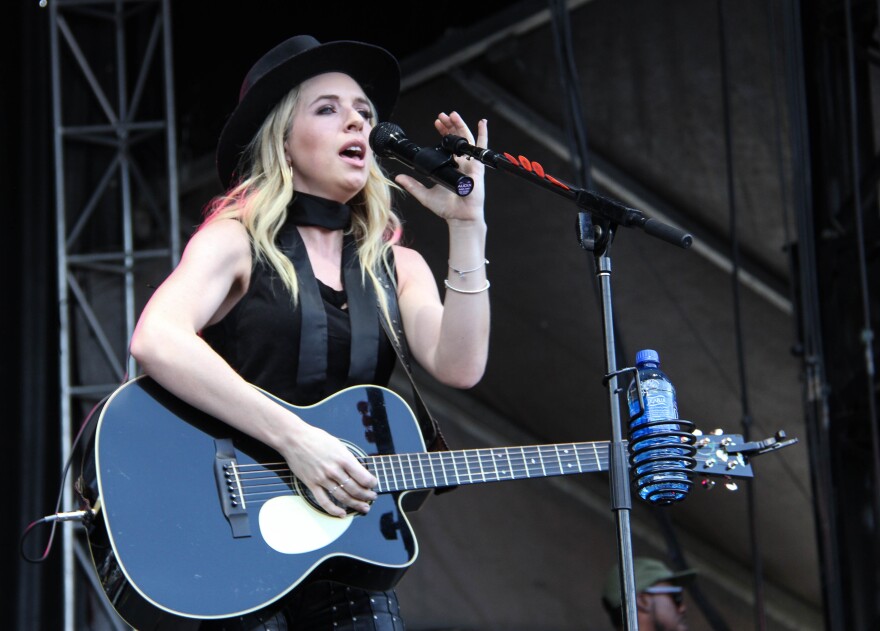 ZZ Ward brought her blend of Americana and Pop to LouFest.
Fans at LouFest 2017 basked in tunes and perfect weather.
St. Louis favorite Pokey LaFarge, right, joins a host of nationally-known and local musicians to pay tribute to Chuck Berry on Saturday night.
Follow Willis on Twitter: @WillisRArnold
Follow Eli on Twitter: @StoriesByEli