Catching Up On Events In Ferguson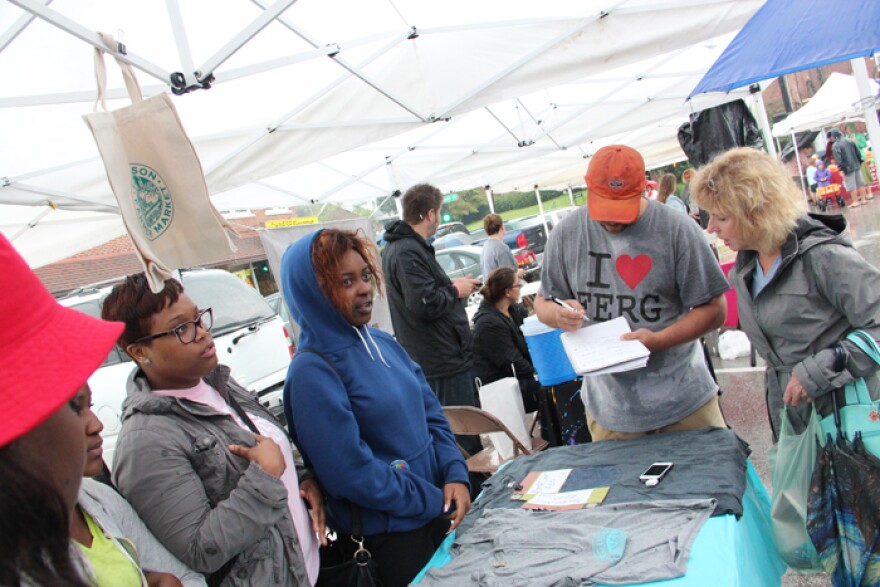 The protests, town hall meetings and conversations continue, but six weeks after the shooting death of Michael Brown, there are still a lot of unanswered questions in Ferguson.
"People are still frustrated," said Sen. Maria Chappelle-Nadal (D-University City), whose district includes Ferguson. "We just are looking for an out. We're looking for a win. And we haven't been winning in Ferguson in the past few days. I'm glad that city council is taking a leadership role and having several town hall meetings. The more people are heard on an individual level, the better it's going to be for the community and the region."
Those town hall meetings, which start tonight, are being promoted as a way for Ferguson residents to talk with city council members. Media and non-Ferguson residents will not be allowed to attend the meetings, a decision that Ferguson spokesman Devin James said was made by the U.S. Department of Justice.
"I would be surprised if some of the later meetings that are planned are not opened up at least to the press," said Peter Joy, Washington University law professor and director of the school's criminal justice clinic. "My sense is that the Department of Justice arm here is trying to get a pulse of what people living in Ferguson think without feeling somehow compromised by other people being there that might somehow be influencing what the residents themselves are saying."
Hear more from Chappelle-Nadal, Joy and community organizer Johnetta Elzie:
"St. Louis on the Air" discusses issues and concerns facing the St. Louis area. The show is produced by Mary Edwards and Alex Heuer and hosted by veteran journalist Don Marsh. Follow us on Twitter: @STLonAir.