Lawmakers revive efforts to eliminate Missouri's prevailing wage law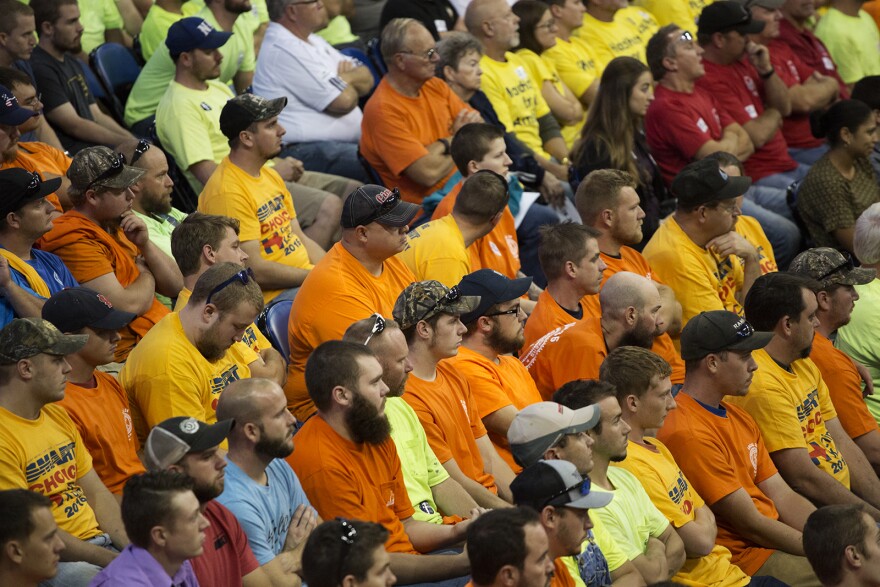 Legislation opposed by unions is being pushed again by Republican lawmakers in Missouri, and the latest efforts are targeting the state's prevailing wage.
Four bills that would either scale it back or eliminate it are being considered by a state senate committee. The law requires non-union workers to be paid the same amount of money as union members on public works projects, which include roads, bridges, schools and other public buildings.
State Sen. Dan Brown, R-Rolla, sponsors one of the bills that would end prevailing wage. He told the senate's general laws committee the prevailing wage is too high for many rural towns and counties that need to build new facilities or maintain existing ones.
"One of (the) counties (in my district) is trying to build a new jail, and the same group that they would award a contract to is building a similar jail in Kansas, except it's a little bit bigger and the price tag is about $5 million less."
Sen. Denny Hoskins, R-Warrensburg, is sponsoring a near-identical bill.
Two other bills heard Wednesday would limit the prevailing wage rate and scale back its use. Senate Bill 599 is sponsored by Sen. Dave Schatz, R-Sullivan, and Sen. David Sater, R-Cassville, is sponsoring SB 688.
"Small counties and towns are forced to ignore the needs of their communities because prevailing wage laws compel them to pay for work far beyond the going rate," Sater said. "Trying to get a prevailing wage company to even come to a small town and pave a parking lot takes sometimes years before you can find somebody that would even be willing to do that."
Opponents argue that eliminating the prevailing wage could result in subpar workers being hired on for public works projects. Mike Louis of the Missouri AFL-CIO told the committee the prevailing wage law helps boost the skills of non-union workers.
"A lot of people contribute to training facilities, whether it's the pipefitter's training facility, the painters' training facility, whether it's Kansas City, whether it's St. Louis, whether it's Springfield, and the amount of money paid makes a difference in how much money there is to go to those facilities," he said. "Missouri has always been very proud that we can send our workers anywhere in this country, and they're well-trained, they know what they're doing, and they don't need to be held by the hand."
Several contractors testified against one or more of the bills heard Wednesday, and voiced support for a separate bill that has not yet been scheduled for a public hearing. It's being touted as a compromise that would limit the prevailing wage to public works projects valued at more than $25,000, and would bar local governments from dividing a project into multiple contracts in order to shrink a project's cost below $25,000.
No actions were taken on any of the bills Wednesday.
Follow Marshall on Twitter:@MarshallGReport