Missouri Begins Testing Medical Marijuana, Expected To Hit Dispensary Shelves Soon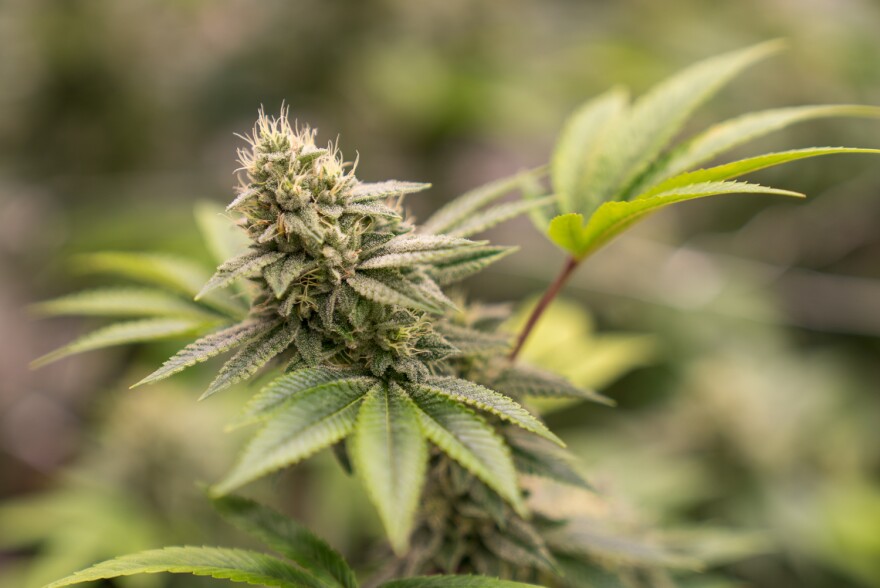 Missouri is getting closer to selling medical marijuana, as the state's first testing facility begins inspecting the drug.
The testing site, EKG Labs, passed final inspections in late September and quickly began testing cannabis for BeLeaf Medical in Earth City. BeLeaf was the first cultivation site approved by the state, and co-founder John Curtis said it expects to receive the results from the first round of testing soon.
"Our first batch is in the hands of EKG Labs," Curtis said. "They've had it about a week, actually maybe a little longer… which is common and perfectly normal for that first test to take a little bit longer."
Curtis characterized the first round of testing essentially as a trial run. He said the facility likely needs to get its machines calibrated correctly and to ensure all equipment is working as it should. Once that happens, he said the testing will go much faster.
"Once they're really up and running and all of their calibration is complete, it should be a five-day turnaround," Curtis said. "So, if we drop a sample off on Monday, we hope to hear back by Friday if it can be put on the shelves for sale."
Curtis said this initial test is on a batch that's not large enough to stock dispensary shelves, but he expects to send the next round and have medical cannabis ready in the BeLeaf dispensary in the next couple of weeks.
Some in the industry indicated that sales could begin as early as this week. Jack Cardetti, a spokesperson for the Missouri Medical Cannabis Trade Association, said there are two cultivation sites that have sent cannabis in for testing at EKG Labs. BeLeaf Medical is one of them. But Cardetti reiterated that "when and where the first sales happen remains to be seen."
The facilities test for potency levels of THC, the psychoactive compound in cannabis, as well as ensuring toxins like mold or mildew are not found on the plant. In Missouri, there is no limit on THC content in cannabis, though some other states with programs are currently trying to cap it.
"The requirement for some people is more than for others," Curtis said. "We try to grow a diverse array of medical cannabis, and we'll have things ranging from fairly low levels of THC to fairly high levels."
Lyndall Fraker, director of the program for the state Department of Health and Senior Services, said his team has been working "extremely hard" to get final inspections on all facilities completed.
"With 192 dispensaries licensed, we should expect the majority will be open by the end of the year," Fraker said.
To get cannabis ready for testing, the cultivation site has to grow, dry and trim the batch or specific strain. Once that's ready, the testing facility will send a representative out to inspect the plants and to gather a sample from the batch that is ready to sell.
"Typically there's not a whole lot of variation among that sample," Curtis said. There will be some, but it is not economically feasible to test every flower from every plant. You have to take what you believe is a representative sample."
The sample that is collected is then destroyed, Curtis said. The rest of the batch, if cleared, will be packaged and transported to dispensaries across the state.
While dispensaries may have passed final inspections, they cannot sell any cannabis that has not been grown or properly tested in Missouri, according to state law.
In the summer of 2019, the state began approving patients for medical marijuana cards with no legal way to purchase the drug. The program was expected to begin sales in spring of 2020. While COVID-19 has created some challenges, Fraker said it has not caused major delays.
"It really hasn't slowed our department down much," he said. "Once we got our technology in place to allow for remote work, we have stayed right on track."
Fraker said the department is working through final inspections of all medical cannabis facilities as requests come in.