Senior organizations say Prop S would fill gaps in fragmented system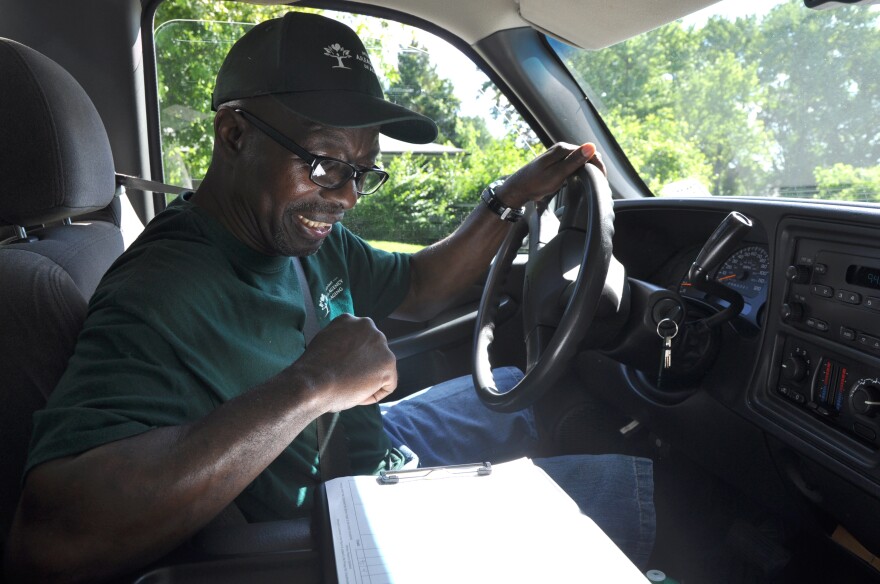 Since the Mid-East Area Agency on Aging saw its funding slashed by about $2 million during the recession, the agency has had to piece together grants for major projects.
"We've had to close senior centers over the years because we can't support the number that were originally being utilized. And yet at the same time the population is growing," Director Mary Schaefer said.
That could soon change. On Nov. 8, voters in St. Charles County, St. Louis County and the city of St. Louis will see a box for "Proposition S" on the ballot. The initiative would increase property taxes to pay for programs for seniors, to help them continue living at home.
"They could be services like Meals on Wheels, or having somebody come into the home to help them with the laundry," Schaefer said. "Transportation to get people to a senior center, or to more active places so they're not just staring at their four walls is extremely important."
For the St. Louis chapter of the Alzheimer's Association, the extra funds could help pay for respite care, said Carroll Rodriguez the association's vice president of public policy.
"There are a great many families who do the bulk of care for their loved ones who have Alzheimer's disease, and respite would permit a break for those family members. It's a terrific program, but we have a waiting list," Rodriguez said. "It's anywhere from six months to a year."
If approved by voters in a simple majority, Prop S would add $9.50 to the property taxes of a home valued at $100,000. The money would be distributed to senior groups by a board appointed by local governments.
St. Louis County councilors narrowly voted in April to send the issue to voters. The measure would generate $2 million in St. Louis, $10 million in St. Louis County, and $3.6 million in St. Charles County, according to legislative staffers.
In Missouri, 53 counties have a similar statute in place.
Follow Durrie on Twitter: @durrieB.