St. Louis weather brings mold, but renters find landlords don't always fix problems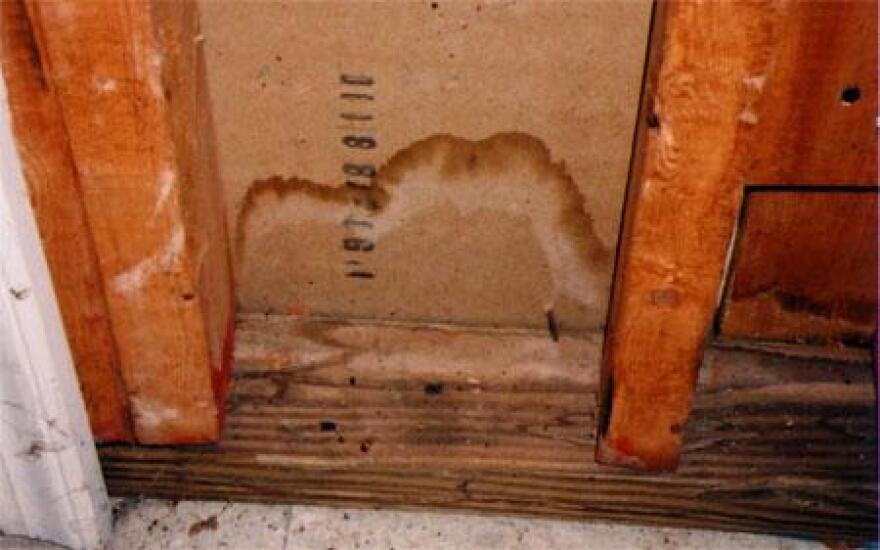 Indoor mold can pose a health hazard for people with allergies, asthma or lung illnesses. But there are few regulations for what St. Louis area landlords are required to do about it.
Lee Camp, an attorney for Legal Services of Eastern Missouri, estimates that a quarter of his housing cases involve disputes with a tenant and their landlord over mold.
"[My clients] will bring me a stack of pictures of mold developing in their home, and then they'll hand me their children's medical records that show that they have asthma and have to go to the doctor now every two months," Camp said.
Though not all types of mold are harmful, some people— especially those with respiratory illnesses — are more sensitive to it. In St. Louis, a humid climate, aging housing stock and flat roofs all contribute to the likelihood that mold will show up. Almost 20 percent of children in the city of St. Louis have been diagnosed with asthma, according to the Missouri Department of Health. Nationally, the rate is 9.6 percent.
Camp calls mold the new "lead paint." But unlike lead paint, there aren't many standards for how landlords address mold. Missouri law and federal law do not include specific statutes regarding the fungus, so lawsuits generally revolve around the "implied warranty of habitability;" whether a house or apartment is safe to live in.
"What we see landlords actually do to rectify the situation is to go in with bleach spray with a rag and try to wipe this mold off instead of the actual procedures," Camp said. "It's very expensive to eradicate mold from a home."
The executive director of the St. Louis Housing Authority, Cheryl Lovell, said the landlords her organization contracts with for Section 8 housing rarely refuse to address a mold issue. But if they do, the Housing Authority removes them from the program and allows the tenants to move.
"If it's water coming in the unit from the inside, they might have tried to fix it and just can't seem to stop the leak," Lovell said. "It's a little harder to determine if you've cleaned a certain area to a standard that is acceptable when there are no standards."
According to Camp, many of his clients get stuck. If they move, they risk losing a security deposit, or can't afford to pay higher rents elsewhere. And if they stop paying rent due to a mold issue, many tenants face eviction.
"In Missouri, the landlord has the upper hand and can push the eviction process through without the tenant being able to prepare adequately to bring those claims into court, whether represented or not."
The city of St. Louis did not respond to a request for the number of properties that have been identified with mold hazards by deadline Friday.
Follow Durrie on Twitter: @durrieB.