Education, gun violence are key issues for Democrats vying for Missouri House District 87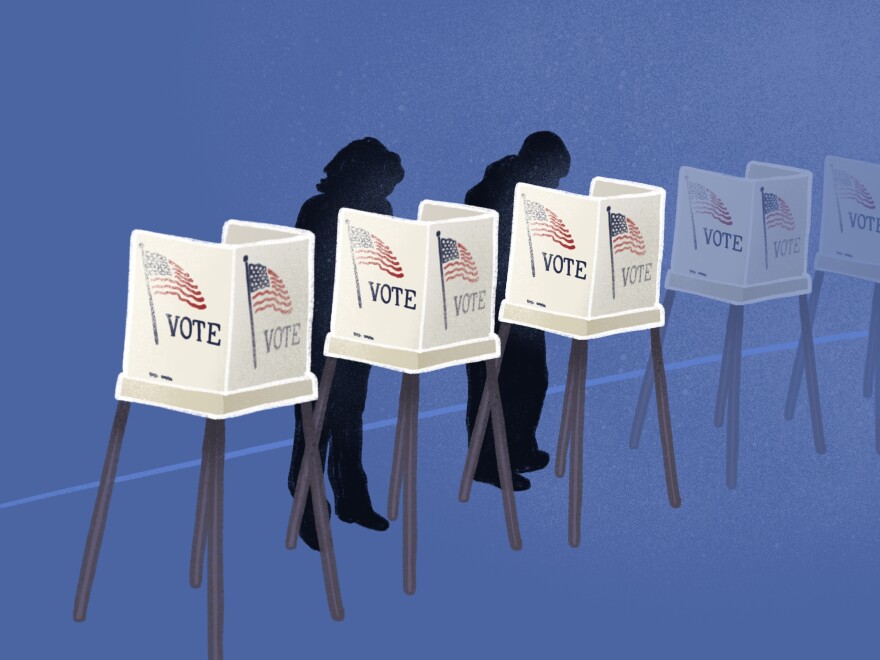 Two St. Louis County attorneys hoping to succeed Democrat Stacey Newman in the Missouri House want to improve K-12 education and curb gun violence.
Ian Mackey and Sam Gladney are seeking the Democratic nomination for the district that includes Clayton and parts of Brentwood, Ladue, Richmond Heights and University City.
Mackey, 31, is a former preschool teacher who now works as a defense attorney. He worked for former Secretary of State Robin Carnahan in Jefferson City while earning his undergraduate degree from Westminster College in Fulton.
He says if elected, he'll push to lower Missouri's mandatory school age from 7 to 5.
"In our district and in a lot of districts across the state, kids have access to [public] education starting out when they're 3-years-old or even younger, but in other parts of the state kids don't start school until they're 7-years-old because that's the requirement in Missouri," Mackey said. "It doesn't really matter what kind of a great school you have or great teachers you have – that gap is pretty much impossible to make up."
Mackey also said he wants to end overcrowding in Missouri's prison system. "Incarceration is very expensive – we incarcerate far too many people – we can save money by instituting more rehabilitation into the justice system."
Gladney, 34, is a labor union attorney. He's also a West Point graduate and Army veteran who served two deployments in Iraq.
He also supports raising funding for early childhood education, but says tougher laws need to be passed to limit access to semi-automatic weapons as a means of safeguarding schools against mass shootings.
House Republicans have done nothing on gun violence, he said.
"Not even reasonable measures, like saying if you are subject to a domestic violence protection order, you shouldn't be able to have a gun, which in my view is incredibly reasonable," Gladney said. "They're doing all this because outside interests are the ones that are funding them, outside interests are the ones that want it done, and that does nothing fundamentally to help people in Missouri to get a job – it does nothing to help educate our kids."
Mackey, meanwhile, says the GOP-controlled legislature should allow local control when it comes to gun ordinances in urban areas, instead of pushing a rural "wild west" gun agenda.
Both contenders voice strong support for women's reproductive rights and the rights of the LGBTQ community.
Neither candidate directly criticized the other when asked why he should be elected, but Mackey said he would be more effective in Jefferson City than Gladney.
"I've gone down [to Jefferson City] to testify in front of legislative committees, I've pushed legislation myself for ideas that I believe in," Mackey said. "It's a job I can step right into."
He also touts his endorsement by Newman, the term-limited incumbent: "She's been a loud, progressive voice on issues of gun violence prevention and women's reproductive rights, and those are issues at the center of my platform as well."
Mackey has also run past election campaigns for Newman.
Gladney touted his own endorsements, which include U.S. Rep. Lacy Clay and former Gov. Jay Nixon.
"Elected officials in Jefferson City should be able to fight for their core values on Monday, and still work together on common goals on Tuesday," he said. "Areas like early childhood education funding are common goals [for both parties], and it frustrates me to no end that we have not been able to do that pivot."
The winner of the Aug. 7 Democratic primary will face Republican Steven Bailey and Green Party candidate Robert Warbin in November.
Follow Marshall on Twitter: @MarshallGReport