Ferguson retains Knowles as mayor for third term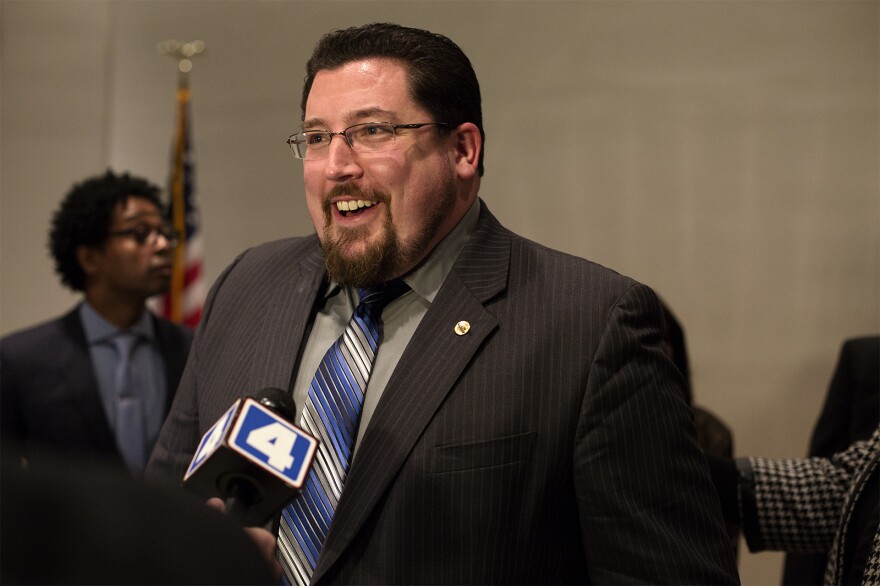 In an apparent vote of confidence, Ferguson Mayor James Knowles won re-election Tuesday over City Council member Ella Jones.
Knowles, who has been the face of the municipality since Michael Brown's fatal shooting in 2014 by an officer thrust it and its racial divisions into the international spotlight, barely missed having to face a recall election in 2015. He beat Jones, who would have been the city's first African-American mayor; unofficial results show the vote was 2,133 to 1,594.
"I truly believe that the council needed to continue to have some strong, experienced leadership going forward, and I'm happy that the voters of Ferguson felt the same way," Knowles said on Tuesday night. He added that: "I'm hoping that as we move forward that we recognize that we all want the same thing, we're all here for the same purpose, which is our community."
Jones told her supporters not to "take it as a loss."
"We had people who came out for us to build some momentum. And we're going to take this momentum and we're going to continue to hold James Knowles accountable," she said.
Though it's a part-time position that has very little to do with the city's daily operations, the Ferguson mayor has a full-time job trying to repair a reputation that on national and international stages is more known for burning cars and massive protests than its relatively tranquil neighborhoods.
The mayor also will have to ensure Ferguson holds to the promises made through a federal consent decree, which mandates major changes for the city's police department and court system.
The future of the decree is unknown, however, due to U.S. Attorney General Jeff Sessions' request Monday to review all such agreements nationwide.
Ferguson voters also approved a measure that would enshrine body cameras in the city's charter, even though they are required by the consent decree. Proposition A requires officers to have the body cameras turned on while they are on patrol, with some exceptions. It also sets out how long the city would need to store the footage from those cameras, and who could access it. The requirements would apply to any department that might take over policing in Ferguson in the future, should municipal mergers occur.
Follow Rachel on Twitter: @rlippmann