St. Louis County Public Health Director Weighs 'Multitude Of Consequences' In COVID-19 Restrictions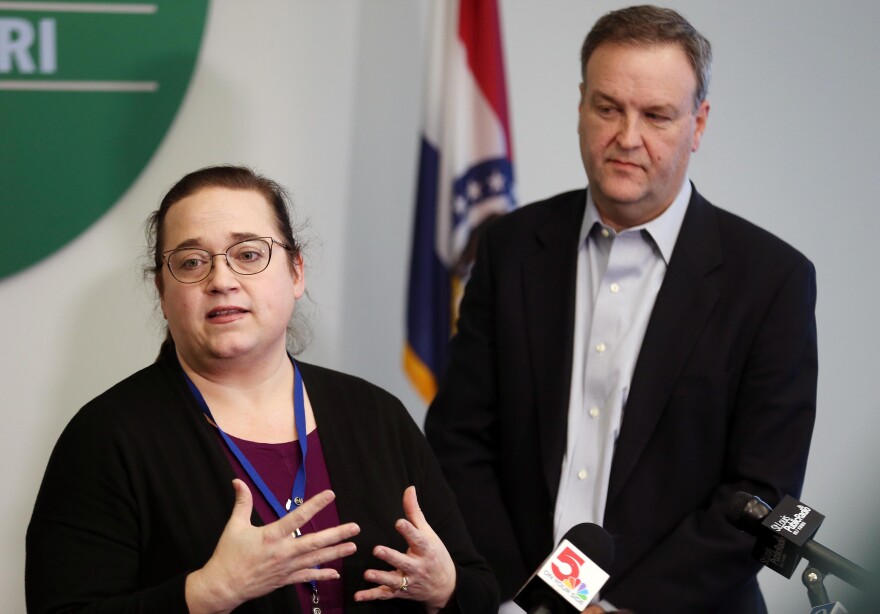 Spring Schmidt saw the controversy coming. The co-director of St. Louis County's public health department was part of the team that made two big announcements last week: first, that elementary schools in the county were being encouraged to transition to in-person learning, and second, that restrictions on competitive play for high- and medium-contact sports were being renewed.
The county actually loosened some youth sports restrictions — but not to the point of allowing games or scrimmages for football, girls volleyball and youth hockey. And that led to a tidal wave of opposition, with people marching on County Executive Sam Page's street and flooding the county council with comments.
Schmidt said on Thursday's St. Louis on the Air that she never thought the relaxation of some standards would be enough to mollify some parents and athletes.
"We knew that many people would still want to see additional pieces move forward," she acknowledged. "And we definitely understand that. … We know how passionate people are. St. Louis is a very sports-oriented town. We knew that not everyone was going to feel like that went far enough for them to engage in some of the activities that they feel are important, and that are important."
The conversation included questions from listeners, as well as prerecorded comments from David Kvidahl, who covers high school sports for stltoday.com and stlhighschoolsports.com, and Carl Reed, the football coach and assistant athletic director at Lutheran North High School.
While full-squad practices were banned, Reed said he missed the interaction with his entire team — and felt it was harder to get a sense of their lives beyond football. He also worried about how the move to virtual education is affecting some teens.
"Kids in general, when you talk about the tens of thousands of kids from middle school to high school who are currently not in school, those kids are not sitting in front of computers all day doing work," Reed said. "If you go to any restaurant, any business establishment, you're going to see teenagers working jobs, 40 hours a week instead of being in school in front of a computer. Education is really getting lost in this thing also."
Schmidt said she was concerned about that scenario.
"There's no question that we are facing a multitude of consequences in our community for the things that we're sacrificing. … There's no question that this pandemic is hitting everyone in a variety of uncomfortable and potentially harmful-consequence ways," she said. "And I am worried. We're very focused on the need to get kids back in school.
"We're moving through this pattern now with working on in-school education for our elementary students. We will be progressing, and we're already having good conversations, about where we begin to move to middle school and what we can do to begin to move to high school, too."
Schmidt also stressed the importance of flu shots, this year above others. Her department plans to offer free flu shots at all its clinical locations. It will also offer a drive-up service at John C. Murphy Health Center in Berkeley and the South County Health Center.
"St. Louis on the Air" brings you the stories of St. Louis and the people who live, work and create in our region. The show is hosted by Sarah Fenske and produced by Alex Heuer, Emily Woodbury, Evie Hemphill and Lara Hamdan. The audio engineer is Aaron Doerr.