Missouri Legislators Lack Specific Agenda As They Return To Jefferson City
With more than 500 bills pre-filed so far, the Missouri General Assembly will be facing a variety of issues – from school transfers to ethics — when its 197 members return to Jefferson City this week.
But compared to recent legislative sessions, legislative leaders have so far sent few signals as to which bills will get serious consideration and which ones will simply serve as political wallpaper.
"There's no real agenda, per se,'' said Republican lobbyist James Harris, among the cadre of behind-the-scenes legislative players.
Even Gov. Jay Nixon has said little about what he hopes legislators will achieve this year, apparently saving his key pitches for his annual State of the State address, set for Jan. 21.
Incoming House Speaker John Diehl, R-Town and Country, indicated during a recent appearance on St. Louis Public Radio's Politically Speaking podcast that he might want to return to the matter of tax cuts — which got front and center treatment last session.
But most of the pre-filed bills deal with other issues, signaling that any tax-cut discussion may be on a lesser scale than the measure that got through the General Assembly early last session. Legislators then overrode Nixon's veto.
Given the economic stress in neighboring Kansas, which slashed income taxes a few years ago, even some Missouri Republicans appear inclined to postpone any additional trims until the new cuts passed last session begin to go into effect in 2017.
Diehl says his overall approach will be to "highlight the (business) success stories'' and examine ways that the General Assembly can encourage more of them. "I don't think it's the role of government to produce economic development," he said. "What we can do is promote what we do well in this state."
Missouri needs to play off of its strengths. "We should be a transportation hub, we should be a hub for agriculture," he said.
Diehl also indicated that the General Assembly is likely once again to take up "right-to-work'' legislation to restrict union rights in the workplace. If passed, labor and employers could not require all workers to pay union dues if a majority votes to join a union.
0105PreF.mp3
Radio feature of 2015 Mo. legislative preview by Marshall Griffin
Employers to get more attention
Even the Missouri Chamber appears to be highlighting other business-related measures, besides taxes, as its top priorities for 2015. Although reducing taxes is mentioned, the chamber seems more interested in reinstating a damage cap on lawsuits and revamping workers compensation and unemployment insurance to reduce costs for employers.
The chamber's list of priorities includes the expansion of Medicaid to collect the roughly $2 billion in federal subsidies the state now rejects each year and to aid hospitals feeling the fiscal pinch because of the state's failure to participate.
But Republican legislative leaders, who control both chambers, have said expansion is a non-starter.
Even so, Progress Missouri and allied groups plan to make another stab at persuading Republican legislative leaders to reconsider their opposition.
"Medicaid expansion is at the top of our list,'' said Sean Nicholson, Progress Missouri's executive director. He points to the support from a couple of influential Republican legislators — state Sen. Ryan Silvey of Kansas City and state Rep. Jay Barnes of Jefferson City — as a sign that the GOP might still come around.
Progressive groups also are optimistic about the prospects of the Missouri Non-Discrimination Act, which would bar employers from firing people simply because of their sexual orientation.
Ferguson and student-transfer bills
Legislative leaders already are planning to hold hearings on how Nixon handled the unrest in the St. Louis area after a Ferguson police officer fatally shot 18-year-old Michael Brown on Aug. 9. Republicans blame the governor, a Democrat, for failing to deploy the National Guard prominently in Ferguson to prevent some of the looting and arson.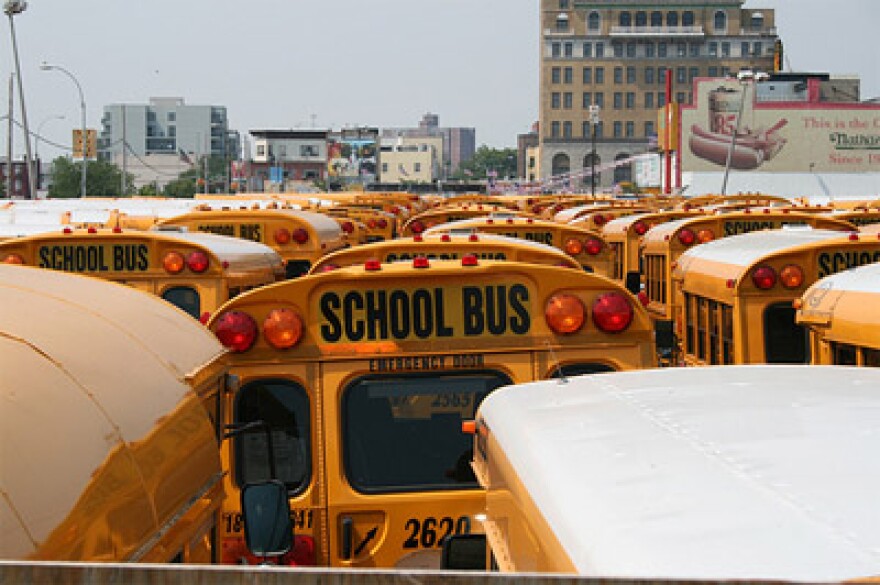 Several bills have been filed that pertain to Ferguson or the St. Louis grand jury that declined to indict the now-former officer, Darren Wilson. However, the measure given the best shot of passage is the proposal by state Sen. Eric Schmitt, R-Glendale, to restrict the percentage of a municipality's coffers that can come from court fines and fees.
Meanwhile, state Sen. David Pearce, R-Warrensburg and chairman of the Senate budget committee, again has pre-filed a bill to address the student transfer issue that consumed the General Assembly during the final days of the previous session.
The bill would set up a task force to examine the various issues affecting unaccredited school districts, such as who pays the transportation costs for students allowed to transfer to nearby accredited districts.
The bill also would allow students in unaccredited districts to transfer to private, non-sectarian schools. That provision was a key reason Nixon vetoed the student transfer bill that the General Assembly approved last session.
Pearce said the private-school provision must be in any final transfer bill to win passage from some reluctant Republicans. But Pearce, a former member of the school board in Warrensburg, emphasized that other provisions of his bill impose more restrictions on private schools seeking to accept transfer students.
"They have to look like and act like traditional public schools. They have to have the same rigor, the same kinds of tests, same kinds of standards,'' Pearce said. "Quite honestly, very, very few nonsectarian private schools would quality to begin with."
Ethics and campaign donation limits
Pearce also is among several lawmakers in both parties, including state Sen.-elect Jill Schupp, D-Creve Coeur, who have introduced bills to impose more ethics restrictions on legislators and to restore campaign donation limits.
Pearce said that his bill was responding to public concerns over "tremendously excessive campaign contributions." He did not single out any donations, although the largest, including a $1 million single donation, have come from wealthy financier Rex Sinquefield, the most generous donor in the state.
Nicholson of Progress Missouri said his group also supports ethics reform and donation limits, but he's pessimistic about the General Assembly's commitment to the issue.
The last major ethics reform to become law came while Republican Steve Tilley was House speaker. The bill was tossed out by the courts on technical grounds and has since languished.
Tilley, from Perryville, is now an influential lobbyist. He's optimistic that some ethics bill may get passed. "Speaker Diehl and Majority Leader (Todd) Richardson are two of the most talented legislators I had the pleasure to serve with,'' Tilley said. "Combine this with the face they have good relationships with their Senate colleagues, and I think there is reason to be optimistic."
Tilley's clients, by the way, include the Missouri AFL-CIO, which expects to fight hard against any right-to-work bill.
Jefferson City correspondent Marshall Griffin contributed some information for this article.
"St. Louis on the Air" discusses issues and concerns facing the St. Louis area. The show is produced by Mary Edwards and Alex Heuer and hosted by veteran journalist Don Marsh. Follow us on Twitter: @STLonAir.