Former Missouri Legislator and UMSL 'Architect' Wayne Goode Dies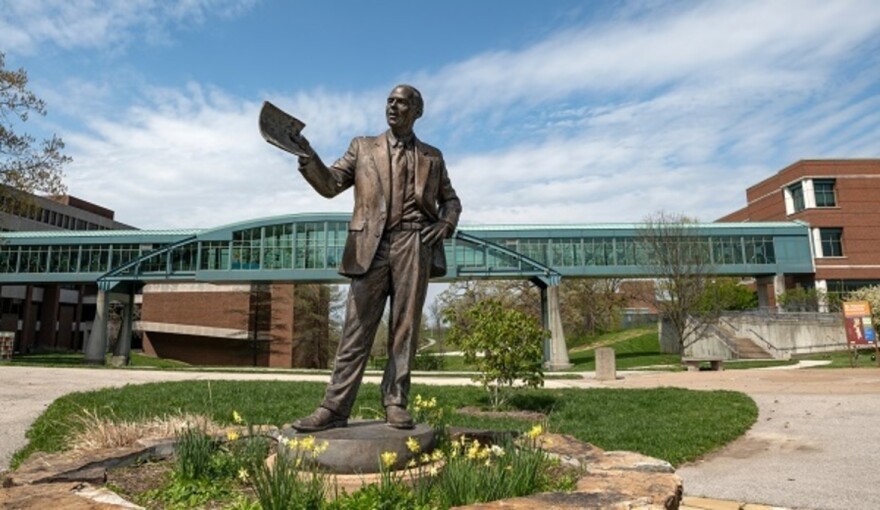 Wayne Goode, a longtime Missouri legislator who was instrumental in establishing the University of Missouri-St. Louis, died Saturday of leukemia. He was 83.
Goode, a Democrat, served in the state House from 1963 to 1985 and in the Senate from 1985 to 2005. Former colleagues in the Legislature described him Monday as an extremely knowledgeable legislator who cared deeply about his community.
"He had the respect of everybody in the room," said former Sen. Pat Dougherty, a Democrat who also served in the House. "He was spot-on the person people turned to, particularly in regards to higher education. That was one of his passions, and you could see it."
Goode also will be remembered for his passion and work ethic, said Dougherty, who met Goode in 1979.
A north St. Louis County resident, Goode graduated from Normandy High School in 1956. He decided to run for office two years after graduating from the University of Missouri.
"Like a lot of young people at the time, I got pretty interested in that campaign and very much impressed by John Kennedy and started thinking about doing something more than just being interested and decided to run for the Legislature," Goode said in a 2004 interview with St. Louis on the Air.
As a freshman House member, Goode crafted legislation that allowed the University of Missouri to purchase the old Bellerive Country Club that would become the home of UMSL.
Chancellor Kristin Sobolik said the university Goode helped start plays a crucial role in the St. Louis region.
"We are all indebted to Wayne for his vision to recognize the transformative power that public higher education could have on the people of St. Louis, no matter their background," Sobolik said.
His freshman class included Mel Carnahan, who would later become Missouri's governor, and Kenneth Rothman, who went on to serve as lieutenant governor. In the House, Goode served as chair of the Education and Appropriations committees. In the 2004 interview, Goode described his work on the latter committee as one of his greatest accomplishments in the Legislature.
"We really started the first open markup of appropriation bills," Goode said then. "Prior to that they were put together in a back room and put a little bit in for this guy and that guy and that's the way it worked. We opened the whole process up and really modernized the appropriations process."
In the Senate, Goode served as chair of the Appropriations Committee. St. Charles County Executive Steve Ehlmann worked with Goode in that chamber.
"He would allow people with differing views to have a chance to certainly make their case and sometimes even agree with them," recalled Ehlmann, a Republican. "He was not doctrinaire, and he worked with people on both sides."
Goode served on several boards, including the Missouri Historical Society's with Ehlmann, the Missouri Foundation for Health's and the University of Missouri Board of Curators.
He is survived by his wife, Jane; son, Peter W. Goode III, of Webster Groves; daughter, Jennie Goode, of Seattle; and two grandchildren. He also is survived by two sisters, Linda Wilson, of Town and Country, and Nora Casey, of Chesterfield.
The Goode family is planning a public memorial service in 2021.
Follow Chad on Twitter @iamcdavis