Incoming lawmaker sues another incoming lawmaker over sexual assault claims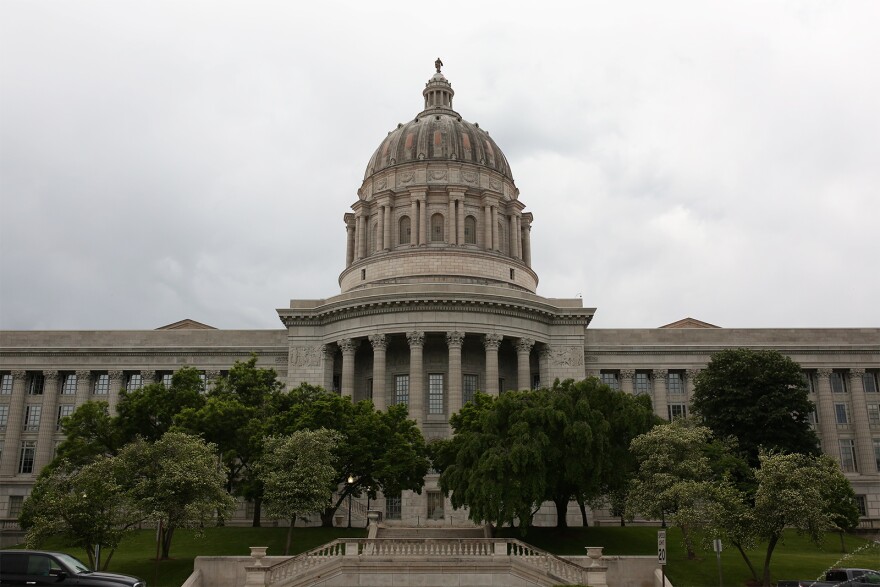 Updated 10/28 – Public accusations of sexual assault made by one Missouri House nominee against another are now the subject of a lawsuit.
Steve Roberts Jr., who won the Democratic primary for the House's 77th District seat, filed suit Thursday against Cora Faith Walker, who won the House 74th District Democratic primary. Walker has accused Roberts of drugging and sexually assaulting her during a visit to his apartment in August to discuss political matters.
Roberts's attorney says any sexual contact between the two was consentual.
Earlier this week, special prosecutor Tim Lohmar declined to file charges against Roberts, citing a lack of evidence.
According to the Associated Press, the lawsuit seeks at least $25,000 in damages for each count of defamation, malicious prosecution, and inflicting emotional distress.
Original story – Democratic leaders in the Missouri House are suggesting that likely state representative-elect Steve Roberts Jr. reconsider taking the post in the wake of sexual assault allegations leveled against him by a fellow new legislator, Cora Faith Walker.
Roberts and Walker are both St. Louis-area Democrats who in August won their respective primaries in the 77th and 74th districts. They face no opponents in the November election.
Walker said she filed a police report alleging that Roberts drugged and assaulted her on the night of Aug. 26, while the two, who are both lawyers, were at his apartment to discuss potential legislative matters.
Authorities have yet to file any charges, but a spokeswoman confirmed Monday that "there is an ongoing investigation."
Roberts' lawyer, Scott Rosenblum, said Saturday, "Anything that took place between these two individuals was completely consensual and I have seen the documentary evidence to support that."
Roberts faced earlier sexual-assault allegations involving another woman, but no charges were filed.
Roberts said in a statement Monday, in part, that he had "strong and indisputable evidence that documents the consensual nature of our encounter,'' although he did not make any such evidence public.
Roberts also alleged that he and Walker "had been intimate in the past,'' before the alleged incident.
Roberts is the son and nephew of two former St. Louis aldermen — Steve and Michael Roberts — who have been prominent developers and political players for decades.
Walker said Monday that Roberts' statement "is exactly why victims and survivors of sexual assault don't come forward,'' because they are subject to "victim blaming."
Walker is not commenting on the incident itself, because it is now in the hands of law enforcement. But she said in an interview Saturday that she was going public because she is tired of "the rape culture'' that is perpetuating sexual violence as acceptable.
"There's just this sort of environment that makes light of gender violence,'' Walker said, citing statistics that indicate 25 percent of women will be victims of some sort of sexual assault in their lifetime.
She said it's unacceptable for people to explain away such actions as "a man is just being a man."
Letter to legislative leaders ignites discussion of "rape culture"
Walker has touched off a political furor with a letter she sent Friday to Missouri House Speaker Todd Richardson, R-Poplar Bluff, in which she cites the alleged assault and explains her concerns for her own safety, as well as others in the state Capitol.
"You have spoken about systemic changes you hope to make toward improving the culture in the Capitol so that women can work safely," Walker wrote, referring to Richardson. "… To that end, I ask that you do everything in your power to prevent Mr. Roberts from perpetrating sexual violence, sexual assault or sexual harassment against me or anyone else in the Capitol. I respectfully request that you not allow Mr. Roberts to be sworn in until this investigation is complete. In the alternative, I ask that his presence in the Capitol be monitored by security."
The letter and the allegations were first reported by the St. Louis Post-Dispatch.
Walker said in the interview that she wrote the letter because "I would not be able to look myself in the mirror, knowing what happened to me, if I didn't speak up and then someone else was victimized.''
But she added, "It took a lot for me to decide to come out and say what I said."
Roberts called the letter "an unbelievable statement."
Richardson replied, in part, in a statement Saturday, "… The kind of conduct alleged cannot be tolerated in our state and will not be tolerated in the House of Representatives. While the House has no jurisdiction over non-members, we will monitor the criminal investigation closely and continue to have a zero tolerance policy for sexual assault, misconduct and harassment."
The two top Democrats in the House — House Minority Leader Jake Hummel, D-St. Louis, and Assistant Leader Gail McCann Beatty, D-Kansas City — appeared to go even further.
In a joint statement, the two said, "Cora Faith Walker has shown great courage in publicly seeking justice for the assault against her. It is vitally important for the legal system to diligently pursue this matter to an appropriate resolution.
"As the situation develops in the coming weeks, the accused must determine whether attempting to serve in the Missouri House of Representatives under these circumstances is in the best interests of himself, his family and his constituents."
Roberts called the letter "an unbelievable statement.'' He added that the episode has been "extremely humiliating for me and my family, but what is most abhorrent is that Mrs. Walker has made false allegations which undermine the need for swift justice for the growing number of victims of rape and sexual assault in this country."
Rekindles look at earlier Capitol controversies
The sexual-assault allegations come about a year after controversies involving sexual misconduct with college-age interns forced two top Missouri legislators to step down. Then-House Speaker John Diehl, R-Town and Country, was accused of exchanging sexually charged texts with an intern. Another intern accused then-state Sen. Paul LeVota, D-Independence, of sexual harassment.
Those incidents touched off a number of allegations by women legislators, Capitol employees and interns of inappropriate behavior by some male lawmakers.
Richardson, who replaced Diehl, has repeatedly made clear that he will be aggressive in improving the culture for women in the Capitol. Among other things, he oversaw a change in policies regarding interns.
Walker said Saturday that she is getting a lot of support from her husband and other sexual-assault victims who have contacted her since she went public. But she lamented that she also is coming under fire on social media from critics who either dispute her account or blame her for what happened.
Referring to her case, she said, "I know the odds are not going to be in my favor." Still, Walker said that no matter what happens legally, "I needed to say something, to help the odds for the next person.''