Stenger's First TV Ad Focuses Solely On Ferguson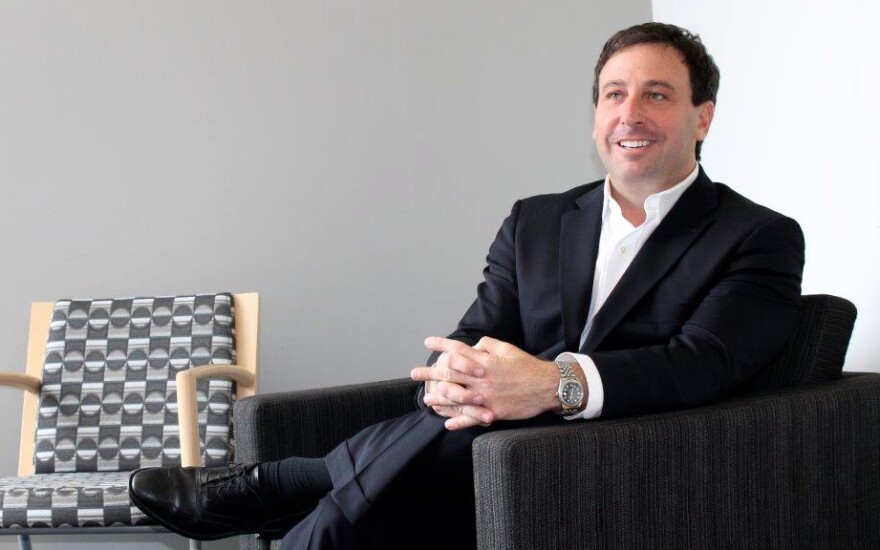 There's no better confirmation that a controversy is affecting a campaign than when the targeted candidate faces the camera and simply talks about the issue at hand.
So it is with Steve Stenger, the Democratic nominee for St. Louis County executive. Hisfirst ad addresses what's arguably his biggest political headache: Ferguson.
The 30-second spot,which began airing Tuesday on broadcast and cable stations, has a somber Stenger – seated and casually dressed – facing the camera. He tells viewers that he's "deeply troubled by the way we've been torn apart'' over the unrest since a Ferguson police officer shot and killed an unarmed black teenager last month.
Stenger, now a county councilman from Affton, has been under fire for weeks over his close alliance with County Prosecutor Bob McCulloch, who is heading up the local investigation into the police shooting.
The Aug. 9 death of Michael Brown by a white police officer has touched off weeks of protests, police standoffs and some looting, generating national attention. Many protesters want McCulloch to be replaced by a special prosecutor because McCulloch's own father was a policeman apparently killed by a black suspect in the 1960s.
Stenger emphasizes in the ad that "my heart goes out to the family of Michael Brown."
He then declares that, if elected, "We need to build trust in each other. We cannot let our community remain divided. That will be my mission as county executive."
Stenger doesn't mention McCulloch, who also has gone on television in recent days to explain his views more fully and his commitment to oversee a fair and impartial probe.
Although neither man has discussed the political fallout, Brown's death, and the ensuing uproar, killed off any momentum Stenger might have had from his huge victory over incumbent County Executive Charlie Dooley in the Aug. 5 Democratic primary.
Instead, some African-American politicians and activists have been pressing Stenger to denounce McCulloch, and some have even called for black voters to cast ballots for Stenger's three rivals. Adding to the tensions is the fact that Dooley is African-American and Stenger is white. Although race wasn't a big issue in their contest, it has become a sore spot now with some Ferguson activists.
Stenger's chief opponent is Republican Rick Stream, who has said publicly that he expects to benefit from the split within Democratic ranks over Stenger and Ferguson.
In an interview, Stenger criticized Stream for such talk, adding that Stream is hiding his own record that Stenger says has been unfriendly to minorities and the poor. Stenger reaffirmed that he won't denounce McCulloch.
Stream's campaign, as expected, was critical of Stenger's ad. Said Stream campaign manager Michael Hafner: "Actions speak louder than words and Steve Stenger has had six years to bring the county together but instead he and other politicians have torn it apart with policies that have resulted in increasing unemployment, failing schools, corruption and a community that is more divided than ever under the current leadership."