St. Louis School Board Calls For Halting Of New Charter Schools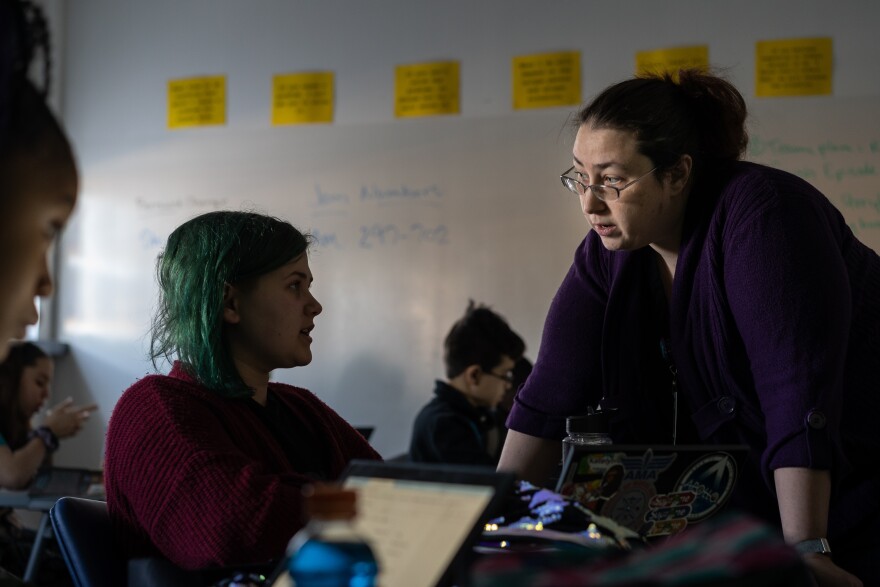 St. Louis' Board of Education passed a resolution Tuesday calling for lawmakers to put the brakes on any new charter schools in the city, a day after St. Louis Public Schools announced a formal partnership with some charter schools.
The resolution technically asks for no openings of any public schools, not just charters, until a comprehensive strategy on public education in the city is created. It's also symbolic. The city's school board has no power to stop charter schools from opening or closing. That power rests solely with state lawmakers.
Frustration among board members over the perceived proliferation of charter schools while SLPS closes some of its schools was a constant theme during school board discussions in recent months over the district's future. The school board voted last month to close at least seven schools at the end of this year.
There is an "urgent need for the development of a citywide plan for education," the resolution reads.
The organization representing charter schools in Missouri says the moratorium resolution is "antithetical to collaboration" efforts that have happened recently between SLPS and charter schools.
Charter schools are publicly funded but operate independently from a traditional school district. They've been allowed in St. Louis and Kansas City for two decades and are sponsored by either a university or a state commission, not school boards.
SLPS has been hemorrhaging students for several decades. Its K-12 student population fell below 20,000 this year, less than half of what the district enrolled when charters were first authorized. Charter schools, which first emerged in St. Louis in 2000, now enroll about 12,000 students in total.
But the city, overall, is losing population and losing students. The number of school-age children in the city is down 18% from 2007 to 2018, the resolution points out. So as new charter schools open — six have since 2015, with at least one scheduled to open next year — there are fewer students spread across more buildings.
Popular charter schools continue to open or expand, such as City Garden Montessori, which has plans to open several new campuses, and Kairos Academies, which recently amended its original charter to add elementary grades onto its initial plan to be a middle and high school.
"Families don't leave cities because there are too many options, they leave because of a lack of quality options," said Doug Thaman, executive director of the Missouri Charter Public School Association. "If education improves, enrollments increase, benefiting families and the entire St. Louis community as a whole."
Charter schools perform about as well, on average, as traditional public schools, with some beating the district's average on standardized exams and others below.
On Monday, SLPS Superintendent Kelvin Adams signed onto the creation of the St. Louis Schools Collaborative along with some charter schools and organizations. The district and the city's larger charter school networks have worked together already in the past few years. SLPS was working with KIPP St. Louis and Confluence Academies on a joint food services contract, and there were conversations about how to share buses.
That was a big step from the days that the St. Louis school board actively blocked charter schools from moving into school buildings the district was closing.
But the resolution from the school board could signal another cooling period between charters and the district, at least from the governance level.
Former St. Louis Mayor Francis Slay had a staff liaison between City Hall and new charter schools. Mayor Lyda Krewson did not carry over that role.
Krewson is not running for reelection this spring, and board member Regina Fowler said about her successor at a meeting last month: "We want a mayor who does consider St. Louis Public Schools an important entity in the city."