Debt deal could keep Foresight Energy out of bankruptcy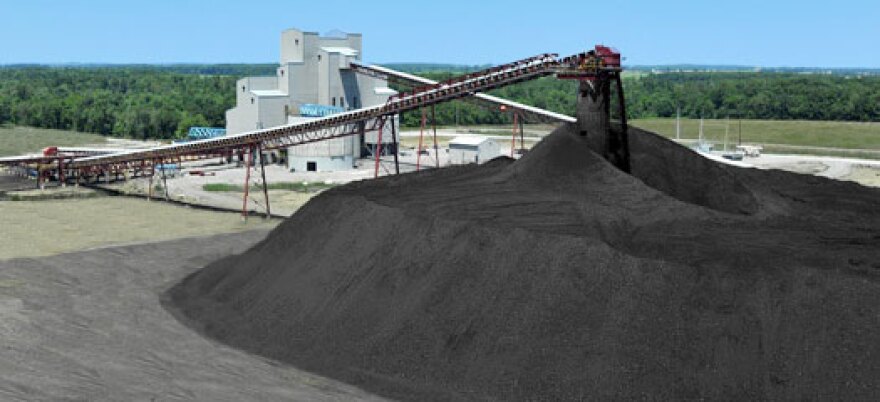 A St. Louis-based coal company has struck a deal with bondholders of most of its $600-million debt. Foresight Energy's agreement follows months of negotiations after it was partially acquired last year by Ohio-based Murray Energy Corporation. Here's what you should know about Foresight Energy as it strives to avoid following St. Louis-based Peabody Energy and Arch Coal, which have filed for bankruptcy protection.
Principal Owner Chris Cline started as a West Virginia coal miner in his early 20s. He launched the Cline Group in 1990, with a focus on coal in the Appalachian region. Higher costs and lower reserves prompted a shift to the Illinois basin and the formation of Foresight Energy in 2006. The company went public in 2014.
Foresight has mining operations in Illinois and a transportation terminal on the Ohio River in southern Indiana.
It became a unit of Ohio-based Murray Energy in 2015 in a roughly $1.5-billion deal, but has maintained the St. Louis headquarters. That agreement has prompted the company's current debt crunch. Bondholders say the sale of controlling interest triggered a clause allowing them to buy back the bonds. A judge sided with them late last year and a deadline for reaching an agreement has been extended at least three times.
The inability to reach a timely debt agreement was one of the key reasons for this year'sbankruptcy filing by Arch Coal. A heavy debt load is also a factor for bankrupt Peabody Energy.
As the coal industry continues to face headwinds caused by lower natural gas prices and less demand, many supporters are also focusing on the pressures of proposed federal regulations. Murray Energy Chief Executive Officer Robert Murray has been an outspoken critic of the suggested rules and has filed lawsuitsagainst President Barack Obama's administration.
With the debt issue and other high-profile industry-related problems, Foresight Energy has also been forced to indefinitely close one of its mines. It has been trying to put out an underground fire, or "combustion event" since March 2015. The decision to shut it down prompted the layoff of about 100 workers. Despite that, the company still has expansion plans for the mine.
Key Foresight Energy Operations
Deer Run Mine
In central Illinois (Montgomery County)
Has the capacity for 9 million tons a year
Produced 5.6 million tons in 2014
Owned by subsidiary Hillsboro Energy
Operated by Patton Mining LLC
On indefinite shutdown due to underground fire

Shay #1 Mine
In central Illinois (Macoupin County)
Capacity: 2.5 million tons a year
Production: 1.6 million tons in 2014
Owned by subsidiary Macoupin Energy
Operated by MaRyan Mining LLC
MC#1 Mine and Viking Mine
In southern Illinois (Franklin County)
Capacity for both: 13.5 million tons a year
Production: 9.1 million tons in 2014
Owned by subsidiary Sugar Camp Energy
Both are operated by M-Class Mining LLC
Mach #1 Mine
In southern Illinois (Franklin and Williamson counties)
Capacity: 7.5 million tons a year
Production 6.5 million tons in 2014
Owned by subsidiary Williams Energy
Operated by Mach Mining LLC
Sitran Terminal
In southern Indiana (Mount Vernon)
Transportation facility along the Ohio River
Access to railroads controlled by four companies
Can store more than 1 million tons
Handles more than 20 million tons a year
The company's headquarters moved to St. Louis in 2011. Foresight Energy had been based in Florida. At the time of the move, the company planned to start with six workers at the HQ and anticipated eventually employing around 45.
(Information from Foresight Energy's website - Foresight.com)