Could Your Fido Be The Next Toto, Too? SIUE Seeks Four-Legged 'Wizard Of Oz' Star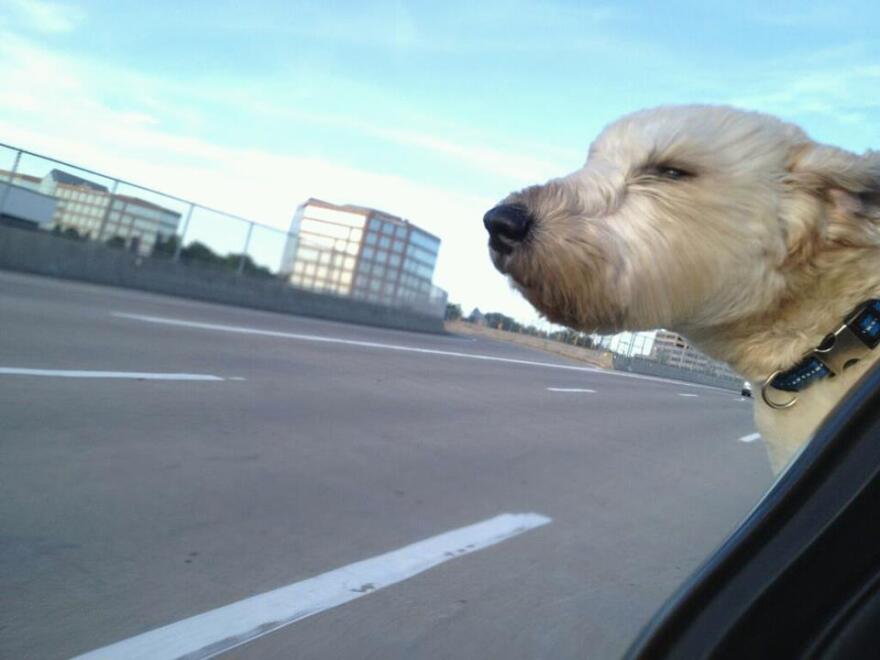 Originally published Monday, April 14. Updated Friday, April 18 after Cityscape to include audio from the show and the Name the Dog quiz.
Does your dog enjoy the spotlight? Can he or she endure a few flying monkeys and a simulated tornado?
Congratulations – you may be the proud pet parent of not only a special pup but the next Toto, too. Southern Illinois University Edwardsville is seeking a dog to play Dorothy's canine sidekick in its summer production of "The Wizard of Oz."
Criteria for the gig include: small size, ability to sit and stay, and minimal barking. You will assume the role of theatrical trainer, signaling directions to your pet off-stage. Separate rehearsals, to begin in June, will be held to perfect this process. Bonus: You may also be asked to play the part of an extra.
No head shots are required for the 11 a.m. Sat., April 26 audition. "And no resume," director Peter Cocuzza added. Just bring your dog to SIUE's Dunham Theater.
Cocuzza's never dealt with a dog actor before. "There's an adage in theater: Never work with children or pets," Cocuzza said. "But I'm an idealist; I'm hoping for the best."
SIUE marketing coordinator Kim Bozark said people are already clamoring to get their pet into the "Wizard of Oz," which runs July 16-20. One woman urged production decision-makers to cast against type.
"She sent a picture of her cat," Bozark said. "And she noted that, 'he never barks.'"
Take our sound quiz: How familiar are you with the dogs of TV and film?
Can you name the dog that each of these scenes in TV and film are centered around? Post your scores in the comments below! Obviously, no spoilers please. 12 points possible.
Meet the original Toto, whose "Oz" role launched a significant career, despite the terrier's secret life.
Related Event
Casting Call for Toto
Saturday, April 26, 2014
11:00 a.m.
SIUE's Dunham Hall Theater
6 Hairpin Drive, Southern Illinois University, Edwardsville, IL 62026
For more information, visit the SIUE website.